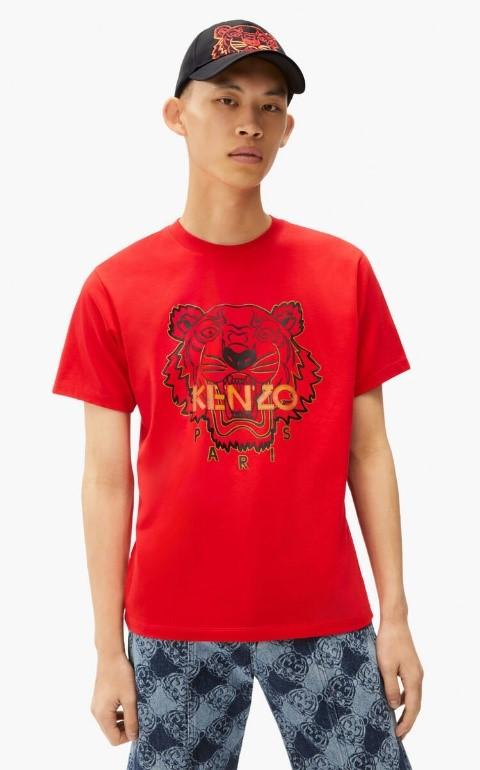 Photo Credit: Kenzo
Playing a significant part in Chinese culture, red represents happiness, success and good fortune, and is also considered a lucky colour. That's why you'd find red on almost everything around the house during Chinese New Year celebrations — from lanterns, red packets, and paper-cuttings to decors and even flowers. Superstitious or not, it is always a good idea to don a touch of red whenever you are out visiting family and friends during the festivities. And sometimes, it can be as simple as a dash of red to spruce up your outfit of the day.
Here are some ways you can add a touch of red to your Chinese New Year looks.
Kenzo The Year of the Tiger Sweatshirt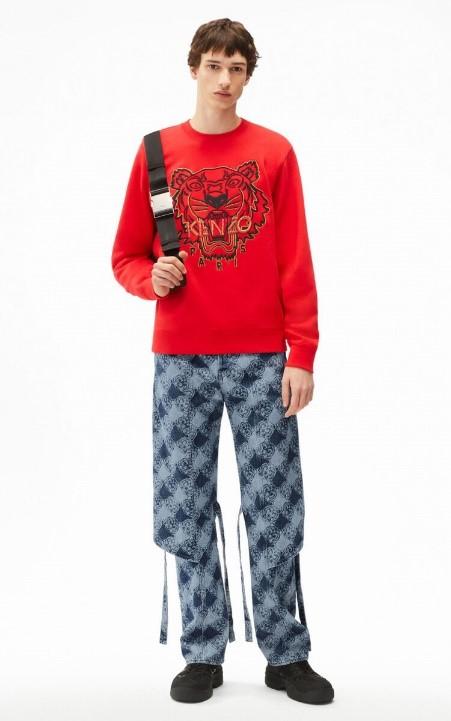 Bring luck into your life with this must-have piece from Kenzo. The iconic embroidered Tiger is revisited in a form of a sweatshirt to pay homage to the Year of the Tiger. With its timeless and versatile cut making it a chic statement outfit when composed with cropped trousers or cargo trousers.
Versace Lunar New Year Tiger Pouch for Him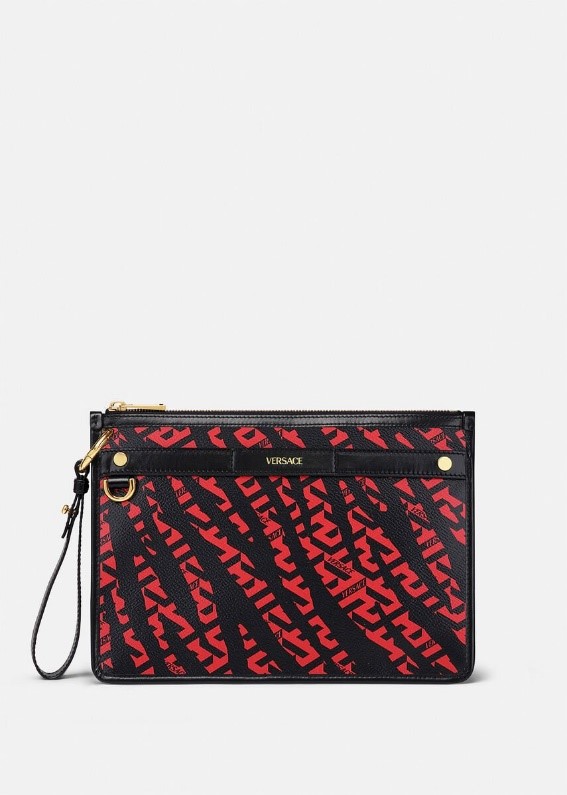 Boldly welcome the new year with a red coated Versace pouch imprint with an exclusive tiger finish. Paint the town red with this statement piece that can be carried as a clutch or across the body with detachable shoulder straps.
Alexander Mc Queen Drawstring Ribbon Tie Dress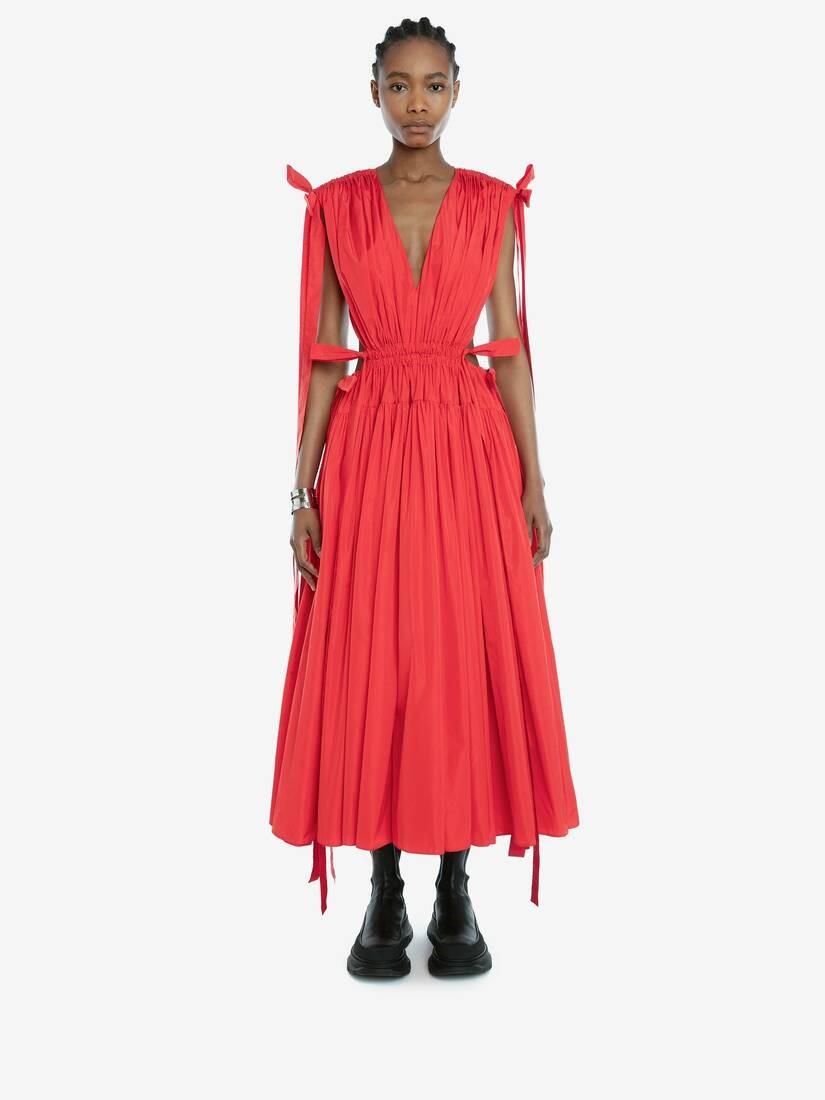 Deck out in red and be the center of attraction with Alexander Mc Queen's Drawstring Ribbon Tie Dress in Welsh Red accentuated with a flattering deep V-neck open back and tonal ribbon tie details. Choose to also pair it with some gold accessories to further elevate your look.
Vesper Slingback Pumps in Saint Laurent Tweed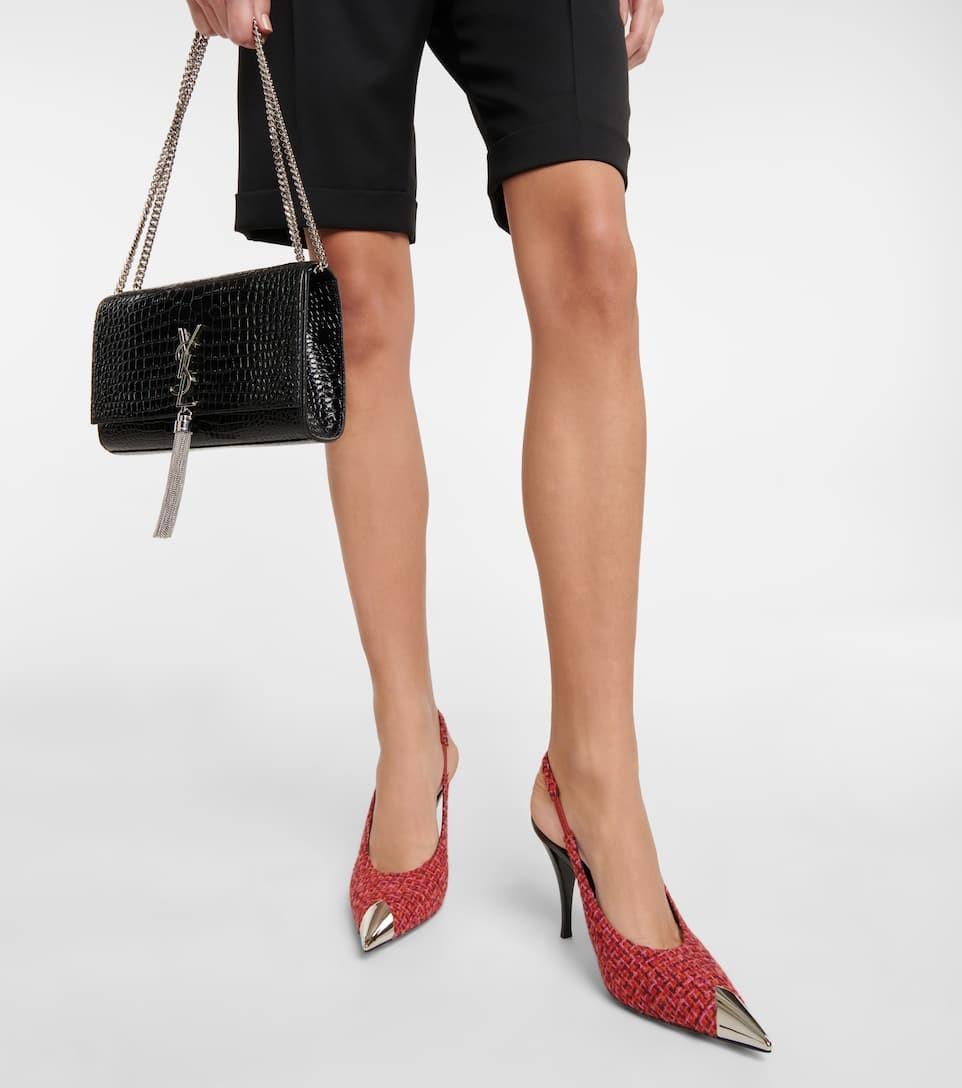 Make a statement as you march into the new year with the sexy and stunning slingback tweed pumps in a melange of red, orange and pink from Saint Laurent. The textural finish gives off a classic look, with a long-pointed metal toe cap and an elasticised slingback strap for adjustability and extra snug fit.