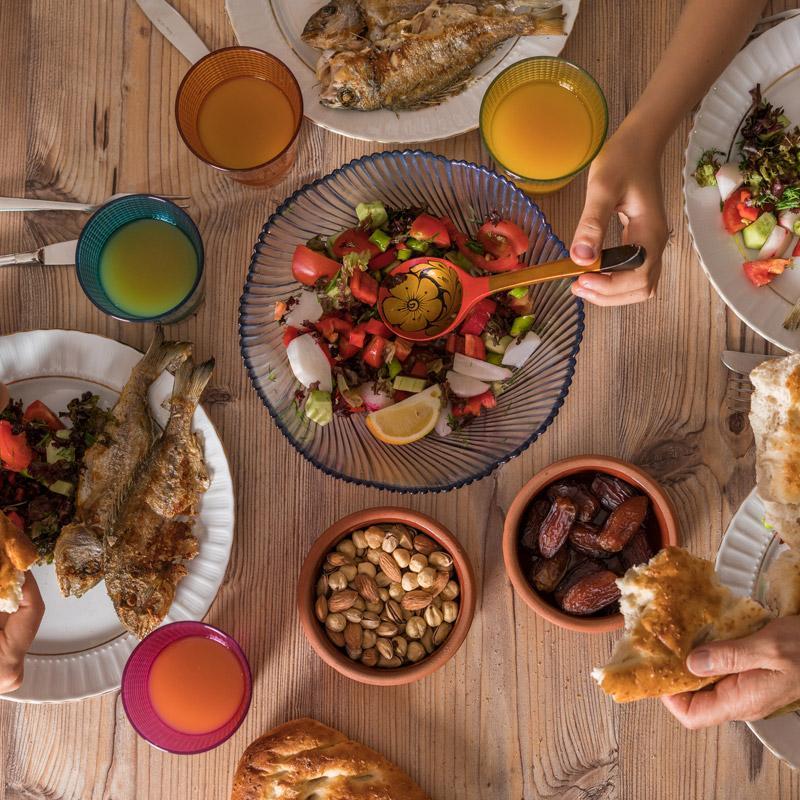 With many of us practicing social distancing and staying at home, the coming fasting month of Ramadan will be observed mainly at home. Here's how you can still have a happy and healthy Ramadan at home:
Load up on vitamins and supplements
You'll need to replenish your body with supplements due to loss of electrolytes and vitamins during the day. One of the top nutrients to load up on is Executive B complex. Its many benefits include providing a combination of B group vitamins fortified with Vitamin C and selected minerals and increased energy. Biolife's Executive B complex supplement is designed as a sustained release tablet where the nutrients are released slowly into the body system over a period of 6 to 8 hours after ingestion to ensure maximum absorption. Available at Guardian, Watsons and Health Lane Pharmacy.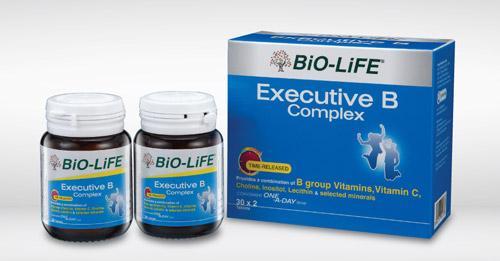 Cook healthier meals with lean protein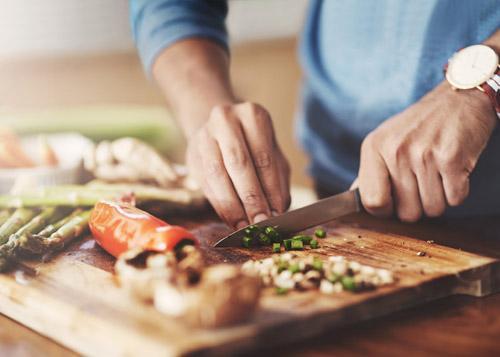 If you're wondering how to get more protein into your iftar meals, ingredients like fish, beef, milk, yogurt, eggs, cheese and poultry are great to have around because they can be added and made into many different foods. Go for lean proteins as it is a good source of protein with a lower fat and calorie content. You can easily get your fresh ingredients or ready-to-eat meals at Cold Storage and Isetan Food Market.
Feeling a little adventurous? Then whip up a classic Roti Jala paired with the bold taste of Angus Beef Rendang for a nice mix of East meets West.
Roti Jala
Ingredients:
2 cups coconut milk
2 eggs, lightly beaten
1 cup water
½ tsp salt
 ½ tsp turmeric powder
2 cups all-purpose flour, sifted
1 tbsp cooking oil
Method:
In a bowl, whisk coconut milk, eggs, water, salt and turmeric powder. Add in all-purpose flour and mix well until a thin crepe-like batter is achieved. Strain the batter through a fine sieve.
On medium low heat, grease and heat a medium sized non-stick pan with cooking oil. Put a ladleful of batter into a roti jala mould/cup and in a circular motion, form a thin lacy pattern in the pan.
Fold each crepe into quarters. Serve with Angus Beef Rendang (see recipe).
View this post on Instagram
Angus Beef Rendang
Ingredients:
100ml vegetable oil
2 cups coconut milk
1 kg Black Angus Ribeye, cut into medium sized cubes
2 turmeric leaves, tied up
6 kaffir lime leaves, finely sliced
3 dried tamarind slice
1 lemongrass, cut into 4-inch length and pounded
1 tbsp palm sugar
3 tsp salt to taste
Rendang Paste:
6 cloves garlic
250g red onions
50g ginger
50g turmeric
2 tbsps chili paste
4 tbsps kerisik, toasted coconut
2-inch galangal, pounded
Method:
Heat up the vegetable oil in a wok and saute the blended rendang paste ingredients over low heat until aromatic. Add beef and cook over medium heat.
Add the coconut milk, turmeric leaves, kaffir lime leaves, tamarind slice and lemongrass into the wok. Bring it to a boil.
Once it is boiled, continue to simmer over low heat. Add water when the stew is about to dry.
Leave to simmer for about 2 – 3 hours until beef is tender and gravy turns dark brown.
Grab some takeout meals
For days when you've run out of ideas on what to cook for the family, you can easily order takeout meals. Give Family Mart's latest Oden member, the instant bihun a try. It can be added to any Oden soup of your choice for a tasty and fulfilling meal. Another meal you can take away is the Maru Bento Salmon Salsa from MyNews.com. The hearty bento set features a tender juicy salmon paired with Japanese rice and vegetables.
Start organising your home
As you stay home during Ramadan, take the opportunity to declutter and reorganise your home. According to well known tidying consultant, Marie Kondo, boxes bring order to homes as they are versatile and easy to use. These boxes turn unstructured space – like the inside of a drawer or a shelf – into an organised grid where you can see your possessions at a glance. But not just any box will do. The best ones for the job are sturdy and elegant – free from distracting logos or lots of text. Marie's own range of boxes called hikidashi helps to transform drawers, closets and shelves into little havens. When storing clothing, use medium sized boxes for t-shirts. Adjust the fold to match the height of your box and pack your items snugly. For accessories, keep their storage simple by storing similar items together or in close proximity to each other.
Have a happy and healthy Ramadan!