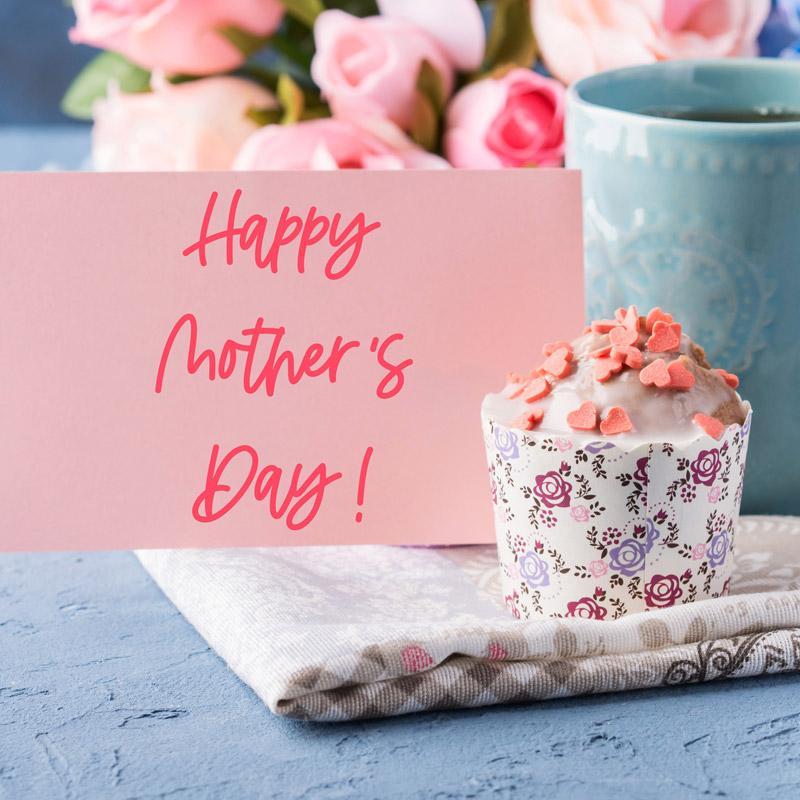 Mother's Day is just around the corner and as we settle into our 'new normal', here are creative ways to celebrate this special day with mum.
Keep The Bond Close
Celebrate the day as you schedule a movie marathon you can watch while bonding with mum. Pair your binge watch with this refreshing and healthy drink!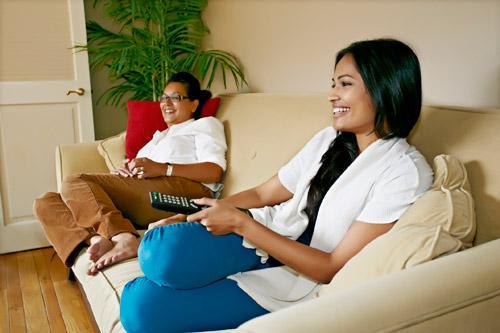 Neem Flower Buttermilk
Ingredients:
1/2 inch ginger, grated
1/4 cup mint
1 green chilli
1/2 cup coriander
1 1/2  cup water
1 1/2 cup yogurt
2 tbsps ghee
1/2 cup neem flowers
Salt to taste
Chat masala to garnish
Methods:
Mix ginger, mint, green chilli and coriander with water. Strain and set the juice aside.
In a blender, add yogurt and the strained juice. Blend mixture and set aside.
In a pan add ghee and roast the neem flowers till they reduce in size. Mix it with the blended mixture and garnish with chat masala. Serve chilled.
View this post on Instagram
Share memories together!
Nothing brightens a family celebration at home like taking a trip down memory lane with old photos. Make it even better when you turn it into a creative Mother's Day video that everyone can gather together to watch. The younger family members will enjoy watching mum's fashion sense and hairstyle from different eras!
Pampering Time
Since mum is always taking care of others, make sure she gets all the pampering she deserves on Mother's Day. You're guaranteed to make her smile the whole day when she wakes up to a home that is spick and span! Next treat her to an elaborate brunch when you serve this Garlic Butter Steak. Just follow the recipe below:
Garlic Butter Steak
Ingredients:
1 ribeye steak, 2 inch (5 cm) thick
salt, to taste
pepper, to taste
3 tbsps canola oil
3 tbsps butter
3 cloves garlic, peeled and smashed
2 sprigs fresh rosemary
3 sprigs fresh thyme
Methods:
Preheat oven to 95°C.
Generously season all sides of the steak with salt and pepper.
Transfer to a wire rack on top of a baking sheet, then bake for about 45 mins to an hour until the internal temperature reads about 51° C for medium-rare. Adjust the bake time based on if you like your steak more rare or more well-done.
Heat the canola oil in a pan over high heat until smoking. Sear the steak for 30 seconds on the first side, then flip.
Add the butter, garlic, rosemary, and thyme and swirl around the pan.
Transfer the garlic and herbs on top of the steak and baste the steak with the butter using a large spoon.
Baste for about 30 seconds, then flip and baste the other side for about 15 seconds.
Turn the steak on its side and cook to render off any excess fat.
Rest the steak on a cutting board or wire rack for about 10 minutes. Slicing the steak before the resting period has finished will result in a lot of the juices leaking out, which may not be desirable.
Slice the steak into ½ -inch (1 cm) strips, then fan out the slices and serve.
DIY facial for mum
For mums who work hard all day, a DIY facial session will help soothe her. Even though beauty salons are not open during this CMCO, you can easily make this yummy oatmeal honey face mask at home that helps to deep cleanse and exfoliate skin as well as moisturise it.
Oatmeal Honey Face Mask
Mix together 3 tbsps of oatmeal (uncooked) and 2 tbsps of honey until a thick paste is formed.
TIP: You can also blend the oatmeal to powder for easier application but it'll be less effective in exfoliation.
Apply evenly to the face.
Leave it on for 20 – 30 mins. Rinse off while gently massaging skin in a circular motion to loosen the mask; this helps to exfoliate your skin at the same time.
Wash off, and apply toner and moisturiser as per usual.
Recipe from https://femalemag.com.my/beauty/simple-diy-beauty-recipes-rice-and-oats/
Personalise The Gift
Celebrating the most important woman in your life with a fun and thoughtful custom gift for Mother's Day is the way to go. Time to show off your baking skills by whipping up a cake for her! Soft like a pillow and light as air, this Japanese Fluffy Cheesecake is all the rage at the moment. Follow this recipe that delivers a delicious rich flavour of cream cheese.
Japanese Fluffy Cheese Cake
Ingredients:
7 tbsps butter
100g cream cheese
½ cup milk
8 eggs, yolk
¼ cup flour
¼ cup cornstarch
13 large egg whites
⅔ cup granulated sugar
hot water, for baking
powdered sugar, for serving
340g strawberries
Methods:
Preheat the oven to 160°C. In a small pot over medium heat, whisk together the butter, cream cheese, and milk until melted and smooth. Remove from the heat and let cool.
In a large bowl, whisk the egg yolks until smooth, then slowly drizzle in the cream cheese mixture, stirring until evenly combined.
Sift in the flour and the cornstarch, whisking to make sure there are no lumps.
In another large bowl, beat the egg whites with a hand mixer until soft peaks form. Gradually add the sugar while continuing to beat until stiff peaks form.
Fold about ¼ of the egg whites and into the yolk mixture, then repeat with the remaining egg whites until the batter is evenly combined.
Grease the bottom of a 9 x 3-inch round cake pan, then line the bottom and sides with parchment paper. If using a springform pan, make sure to wrap the bottom and sides completely in foil twice to prevent any leakage.
Pour the batter into the pan and shake to release any large air bubbles.
Place the pan into a larger baking dish lined with 2 paper towels at the bottom. The paper towels ensure that the heat is distributed evenly along the bottom of the pan. Fill the larger pan about 2-cm high with hot water.
Bake for 25 mins, then reduce the heat to 140°C, and bake for another 55 mins, until the cake has risen to almost double its original height.
Remove from the oven, and carefully invert the cake onto your dominant hand and peel off the paper. Be extremely careful, the cake will be hot. You can also invert the cake onto a plate, but this will cause the cake to deflate more.
Dust the top of the cake with powdered sugar, then slice and serve with strawberries while still warm!
Create a mini herbs garden
If mum is forever pottering around the garden, then this practical and unique mini herbs garden will plant a smile on her face. Choose three small pots and plant her favourite herbs like thyme, mint and sage. Don't forget to add a special message on one of the pots like 'Thank you for helping me grow!'. Anytime one of the herbs is needed, mum can just snip it right off her mini garden!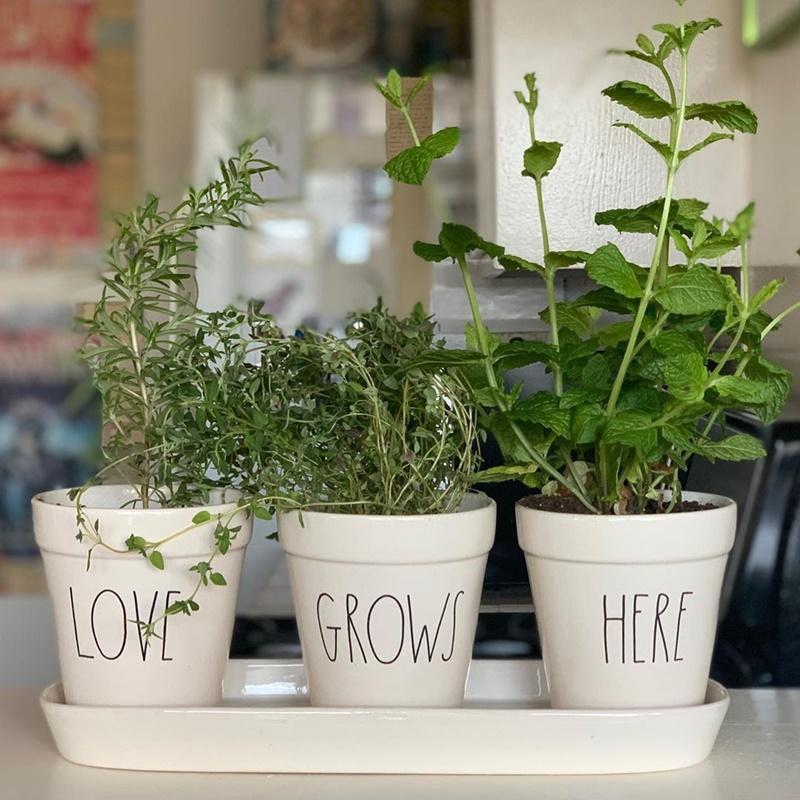 Talk to her via a video call
If you can't be with mum this Mother's Day, a video call is the next best thing! There's no better way to show you love her than by putting on that outfit she bought you for your last birthday, switching on your front facing camera and sitting down to catch up on her news. Some of the apps you can use include Skype, Facebook, Facetime or Google Hangouts. Even more than flowers or perfume, she wants to see you and catch up face to face – even if you are not staying together.
Have a great Mother's Day celebration!
During CMCO, Suria KLCC operating hours are from 10am – 8pm. For a specific operating time of a particular store, do contact the mall's concierge at +603-2382 2828.