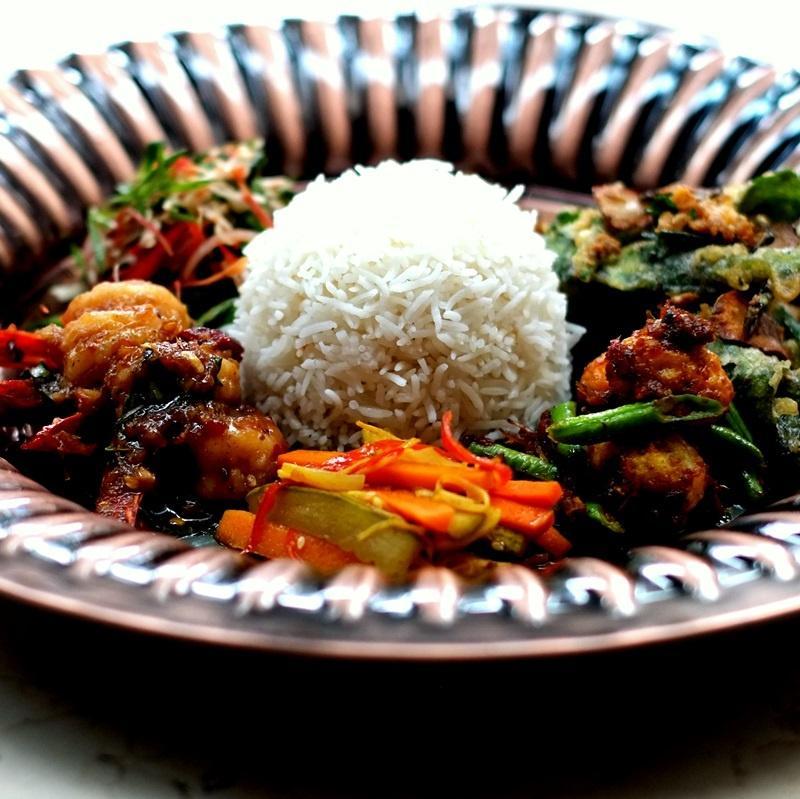 On the hunt for the best place to break fast this fasting month? Head to any of these restaurants for a perfect meal.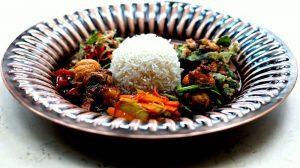 Chinoz On the Park – Nasi Dulang (Specially curated by Chef Sherson Lian)
Looking for a good mix of savoury and sweet options on the menu? We say Chinoz On The Park's Rice platter certainly delivers on both.  Specially curated by Chef Sherson Lian, fill up your belly with a range of desserts on the counter, two drink options and a mix of mains such as Nasi Hujan Panas, Nasi Biryani, Nasi Beringin or Nasi Warong that changes weekly.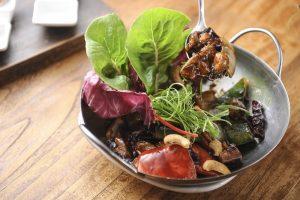 Mamasan – Kung Pao Chicken
Chef Will Meyrick's third Mamasan restaurant after Bali and Hong Kong opened three years ago, bringing regional food back into the spotlight. Seek out the restaurant's contemporary yet colonial style dining areas, influenced by the design concept of 1920s Shanghai, where this fasting month you'll be able to order some of MamaSan's favourite dishes. Think Thai Som Tum green papaya salad, wing bean salad and chicken soup for starters. Then dig in to fish curry with okra, slow braised beef rendang, kung pao chicken served with jasmine rice as the main course.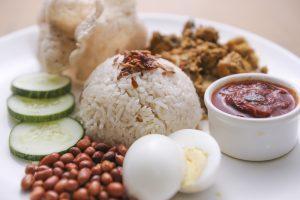 Aseana Cafe – Nasi Lemak Beef
In this space, there are unique spreads of traditional flavours at any time. The Aseana café sports a more modern, contemporary decor with an al fresco dining area. For a Ramadhan feast with a difference there is sup tulang, mushroom soup, Nasi Lemak Beef or Chicken, fish Assam Pedas and nasi campur, pancake ala aseana, pisang ala bali, and nyonya kueh.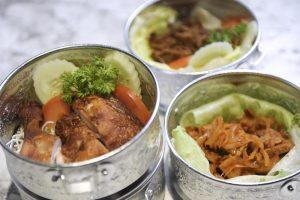 Madam Kwan – Ala Clear Fish Soup tiffin
This popular restaurant has been rolling out truly Malaysian meals since 1977. With its quick-style service of street food in a classy cafe ambience, Madam Kwan's is serving some of its must haves meals in a tiffin this Ramadan. Choose either the Ala Assam Pedas tiffin, that includes Assam Pedas, Beef Rendang, Madam's Fried Chicken, Sambal tempeh and Jelatah or the Ala Clear Fish Soup tiffin that will have you digging into Clear fish soup, Madam's Fried chicken, Assam Prawn, Sambal tempeh and Jelatah.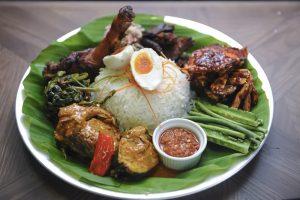 Melur & Thyme – Nasi Dulang Set A
Melur & Thyme is a charming yet contemporary restaurant is serious about its East meets West eats and Ramadhan is the best time to dabble in a little bit of everything. We recommend its Nasi Dulang set that lets you savour dishes like Ayam Goreng Berempah, Daging Dendeng, Kari Ikan Tongkol, Kerabu Daging, Ketam Sambal, Ikan Solok, Ayam Kurma and Udang/ Sotong Masak Lemak. Do save room for kurma, dessert and drink of the day.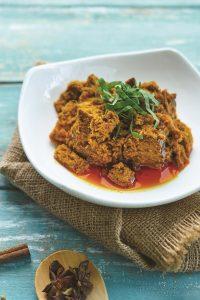 Svago – Beef Ribs Rendang
One of Suria KLCC's poshest Italian restaurant offers an enticing lineup of Asian-remixed dinner classics for its set menu. Starters are dates and nyonya kuih with tomato soup. Choose your main course that includes whole chicken marinated in Harissa and flame grilled, lamb shank braised in tomato sauce, red snapper lemak chilli api and beef ribs rendang. All main course is served with nasi beriani, acar mentah and papadam. Once you're done, finish either sago gula melaka or creme brulee as your dessert.