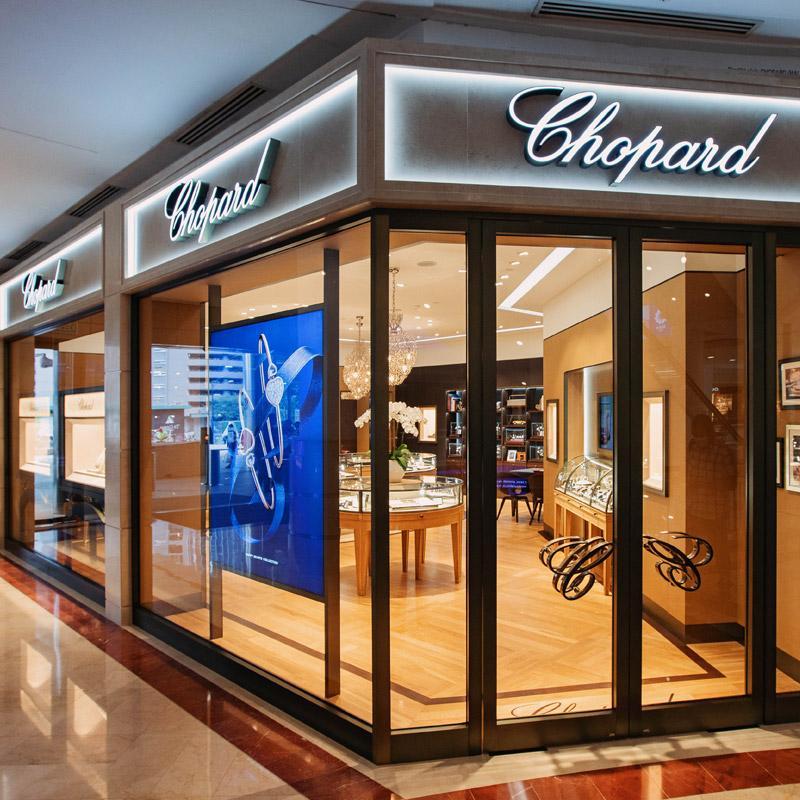 Chopard, world-renowned family-owned Maison for fine timepieces and legendary jewellery creations, is delighted to announce the opening of its new boutique at Suria KLCC in the heart of Kuala Lumpur, Malaysia. Located within the Petronas Twin Towers, the famous city landmark which still holds the record for the tallest twin buildings in the world, Suria KLCC is Malaysia's most iconic shopping destination.
The highlight of this newly renovated boutique is the inclusion of a "green and sustainable" feature wall as part of its design. Conceptualized from an idea suggested by Caroline and Karl-Friedrich Scheufele and the first of its kind in the region, this unusual characteristic symbolises Chopard and its link with Nature. Concerned about the loss of green spaces in cities, the Maison has decided to introduce live plants to a large 8m tall by 17m wide steel façade so that clients can enjoy shopping in a destination that invokes a feeling of calmness and nature. Chopard has been using 100% Ethical Gold in its jewellery and watch creations since 2018 as part of its pioneering Journey to Sustainable Luxury. The "green and sustainable" wall represents the Maison's dedication to nature and the continuation of this vision.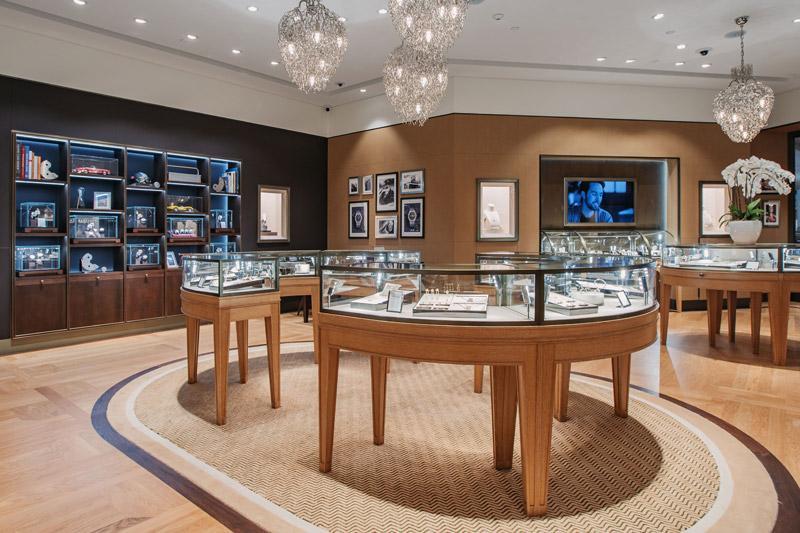 The watches and jewellery meticulously designed and handcrafted by Chopard's in-house Artisans are built upon more than 150 years of fine craftsmanship, a perennial fascination with modern technology, and a singular devotion to the world of art. Complete with a private room for exclusive viewings, the interior décor of the 130sqm boutique reflects this with a modern look and family atmosphere, along with defined areas for the Maison's high-end men's watches and iconic ladies' watch and jewellery collections.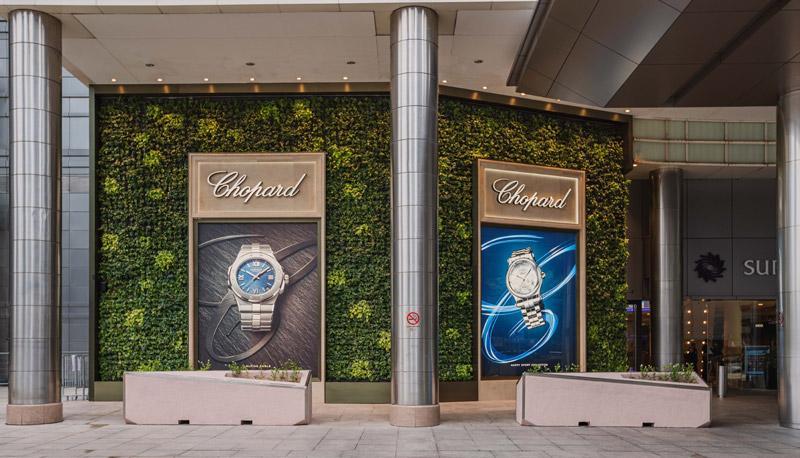 Signature collections such as Happy Diamonds, Happy Sport, Happy Hearts, L'Heure du Diamant and Ice Cube are thus showcased within. The new boutique also boasts a distinctive corner for the Men's collection with a masculine theme portraying Chopard's 'Gentlemen's Way' and a library display hosting the three iconic Men's Collections: Alpine Eagle, L.U.C and Mille Miglia, along with décor items to illustrate them.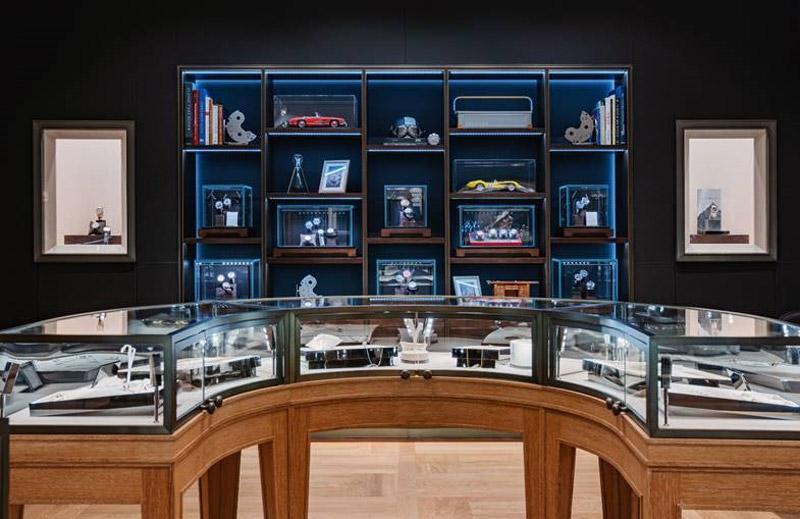 Says Karl-Friedrich Scheufele, Chopard Co-President: "Over the recent years, we have built a new generation of boutiques that fully embody the family spirit of our Maison as well as the environmental concerns that are at the heart of our development. Thanks to this latest architectural concept in our boutique in Kuala Lumpur, we are able to provide a welcome that meets the requirements of our Malaysian clientele, to whom we are extremely attached."
Stephan Ritzmann, CEO Asia Pacific of Chopard Asia, comments: "Malaysia is an important market for Chopard and we have been present here for 35 years. This long relationship has served us well in catering for our clients who are a discerning group with exclusive tastes in luxury. With this newly renovated boutique in a fantastic location in Suria KLCC, we look forward to welcoming our friends to discover it soon". Karen Teh, General Manager of Chopard Malaysia adds: "We are very excited to launch this new boutique concept at Suria KLCC, home to the iconic KLCC Twin Towers and to Chopard Malaysia for 21 years. Standing strong and all grown up, we hope you will enjoy visiting this new boutique."