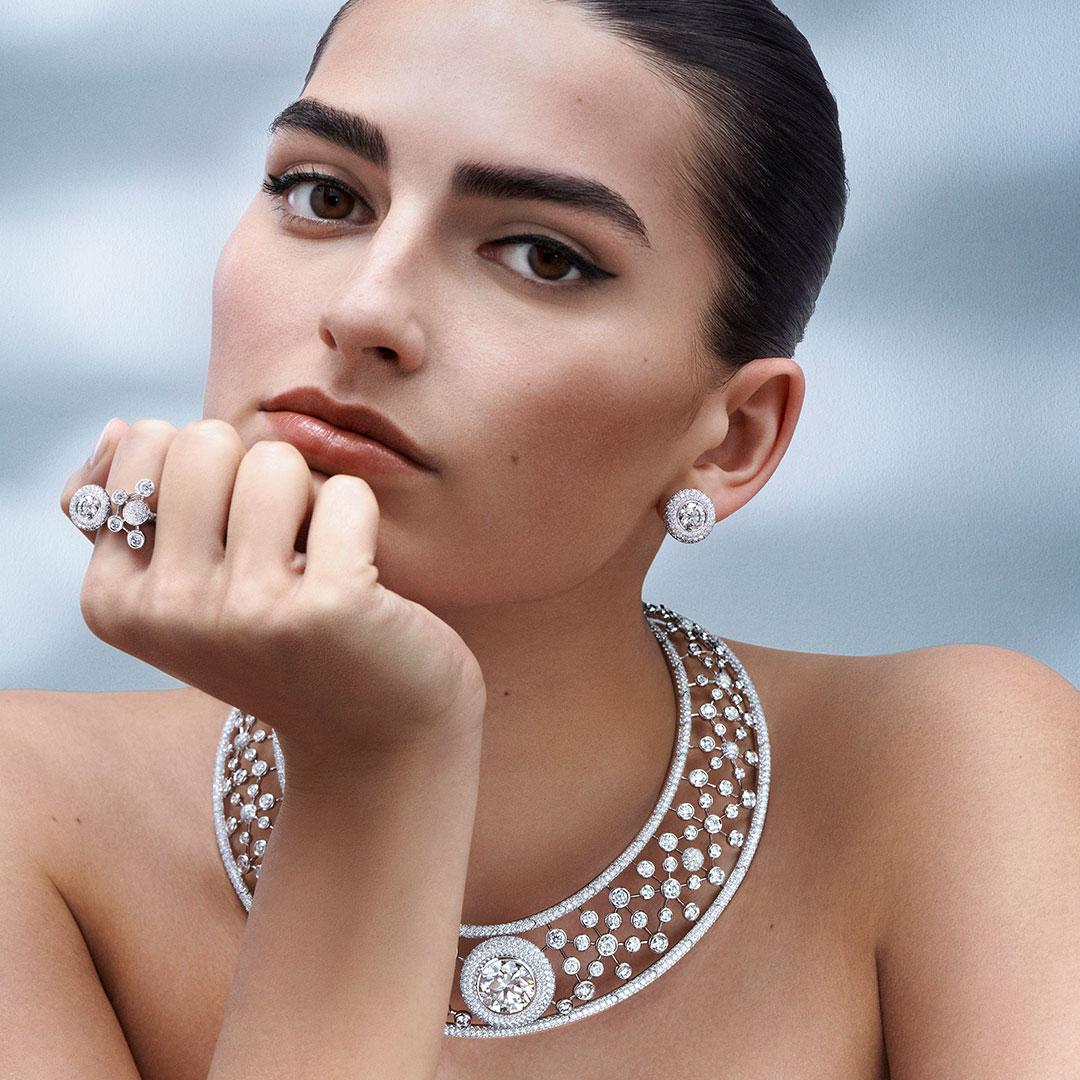 Celebrating the elemental magic of light, De Beers has created The Alchemist of Light, their new High Jewellery collection.
The Atomique set is a creative interpretation of a diamond at a molecular level, depicted by geometric patterns and abstract motifs.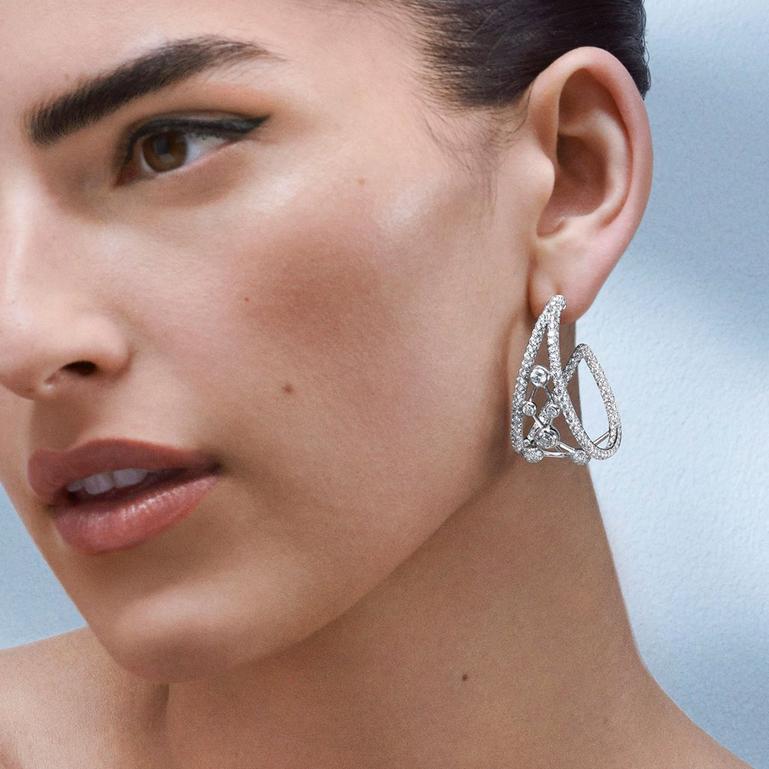 The Light Rays set is a striking visual interpretation of sunlight radiating over mountaintops or from behind shadowy clouds at the moment of peak perfection in the sky.