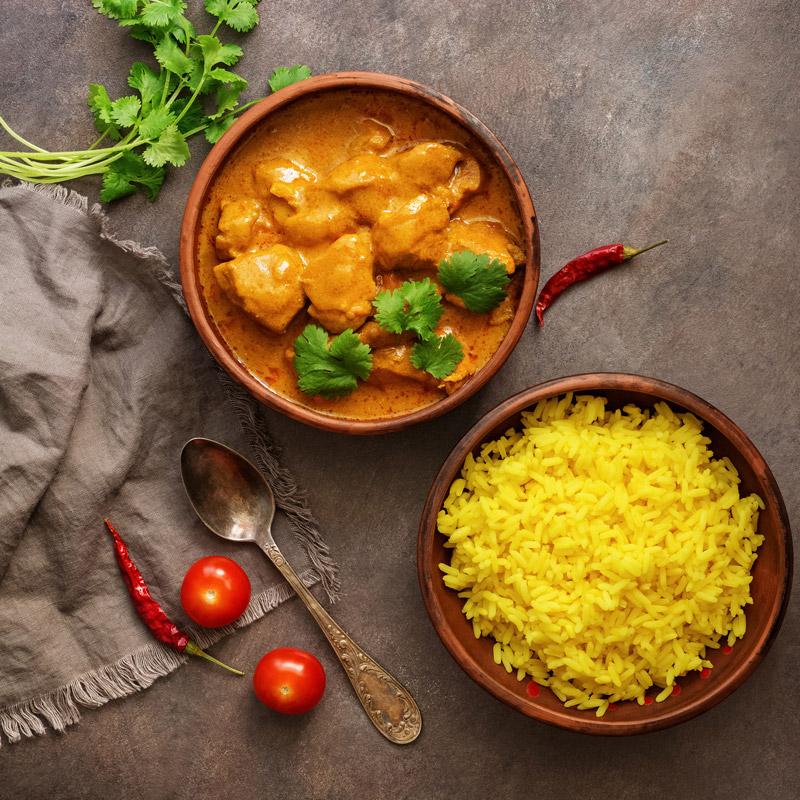 With the fasting month of Ramadan just around the corner, get ready to wow your family with tasty meals that are easy to prepare!
Crispy Fish With Tamarind Sauce
Ingredients:
1 Sea Bass
1 tbsp corn flour
1 tsp salt
1 cup oil
2 cloves garlic, finely chopped
3 bird's eye chili, finely chopped
1/2 cup tamarind juice
1 tbsp palm sugar, grated
1 tbsp fish sauce
½ tsp salt
1 capsicum, chopped
1/2 tbsp corn flour (Mixed with water)
Methods:
Coat evenly the sea bass with cornflour and salt. After coating, leave the fish to marinate for a while.
Heat oil in a pan. Place the fish in the pan and fry till one side of the skin is crispy. Flip the fish over and fry till crispy too.
Once the fish is crispy on both sides, remove from the pan and set aside.
In a pan, heat 2 tbsp of oil and saute the garlic. Once fragrant, add the bird's eye chillies, tamarind juice, palm sugar, fish sauce and salt. Let it simmer for 2 mins.
Add the capsicum and corn flour mix. Let the sauce thicken for 1 – 2 mins. Pour over the fried fish and serve.
White Tom Yam Ala Thai Restaurant
Ingredients:
½ litre water
1 chicken stock cube
2 stalks lemongrass, sliced
1 inch galangal, finely sliced
½ holland onion, finely sliced
3-4 kaffir lime leaf
200g oyster mushroom
5-10 prawns, deshelled (leave head and tail intact) and deveined
6-10 bird's eye chilli,
2 tbsp of fish sauce
3 squids, sliced chunkily
salt to taste
1 tomato, halved
2-3 limes, just the juice
¼ cup cilantro leaves, chopped
Methods:
Boil water in a pot. Add chicken stock cube, lemongrass, galangal and holland onion.Let it simmer for a few minutes before adding kaffir lime leaves.
Once broth is simmering, add oyster mushrooms, prawns, bird's eye chillies and fish sauce. Then add squid last so as not to over cook it.
Add salt, tomato and lime juice. Garnish with cilantro and serve.
Creamy Coconut Chicken Under 30 Minutes
Ingredients:
3 tbsps cooking Oil
2 dried red chillies, small sized
1 cup onion, chopped
2 tsps ginger garlic paste
2 green chilies, medium sized
1 tsp salt
½ tsp black pepper
1 tsp red chilli powder
1 tsp cumin powder
1 tsp coriander powder
½ tsp turmeric powder
1 tsp garam masala powder
500 gm chicken, boneless
1 cup coconut milk
¼ cup water
2 tomatoes
1 tbsp coriander, chopped
Methods:
Heat cooking oil in a nonstick pan on medium-high heat. Add dried red chilies and onions in hot oil. Sauté until translucent.
Add ginger garlic paste and let it cook for a while before adding green chillies.
Then add salt,black pepper, red chili powder,cumin powder, coriander powder, turmeric powder, and garam masala powder. Give the mix a quick stir.
Add water and let it simmer for 2-3 minutes until oil separates.
Add chicken and cook for a minute until the meat changes colour. Add tomatoes and cover the pan. Let it simmer for 5 minutes on medium-high heat.
Pour coconut milk into the broth and let it simmer for more than 10 minutes until it gets creamy and take it off the heat.
Garnish with coriander before serving.
Thai Pandan Chicken
Ingredients:
500 gm chicken fillet, chopped into cubes
1 red onion, sliced finely
1 inch ginger, sliced finely
2 cloves garlic, sliced finely
2 tsps coriander leaves, chopped finely
2 tsps coriander powder
2 tsps brown sugar
2 tsps white pepper powder
2 tsps oyster sauce
2 tsps soy sauce
1 tsp sesame oil
Pandan leaves
Sate skewers, cut into 5 cm length
Methods:
In a bowl, add chicken fillet, red onion, ginger, garlic, coriander leaves, coriander powder, brown sugar, wahite pepper, oyster sauce, soy sauce and sesame oil. Leave to marinate for 30 mins.
Wrap each chicken fillet with pandan leaves and use sate skewers to hold the wrapped chicken fillet in place.
Steam the chicken wraps for 10 mins or until half cooked.
Fry the chicken wraps until golden brown. Serve.