Genki Sushi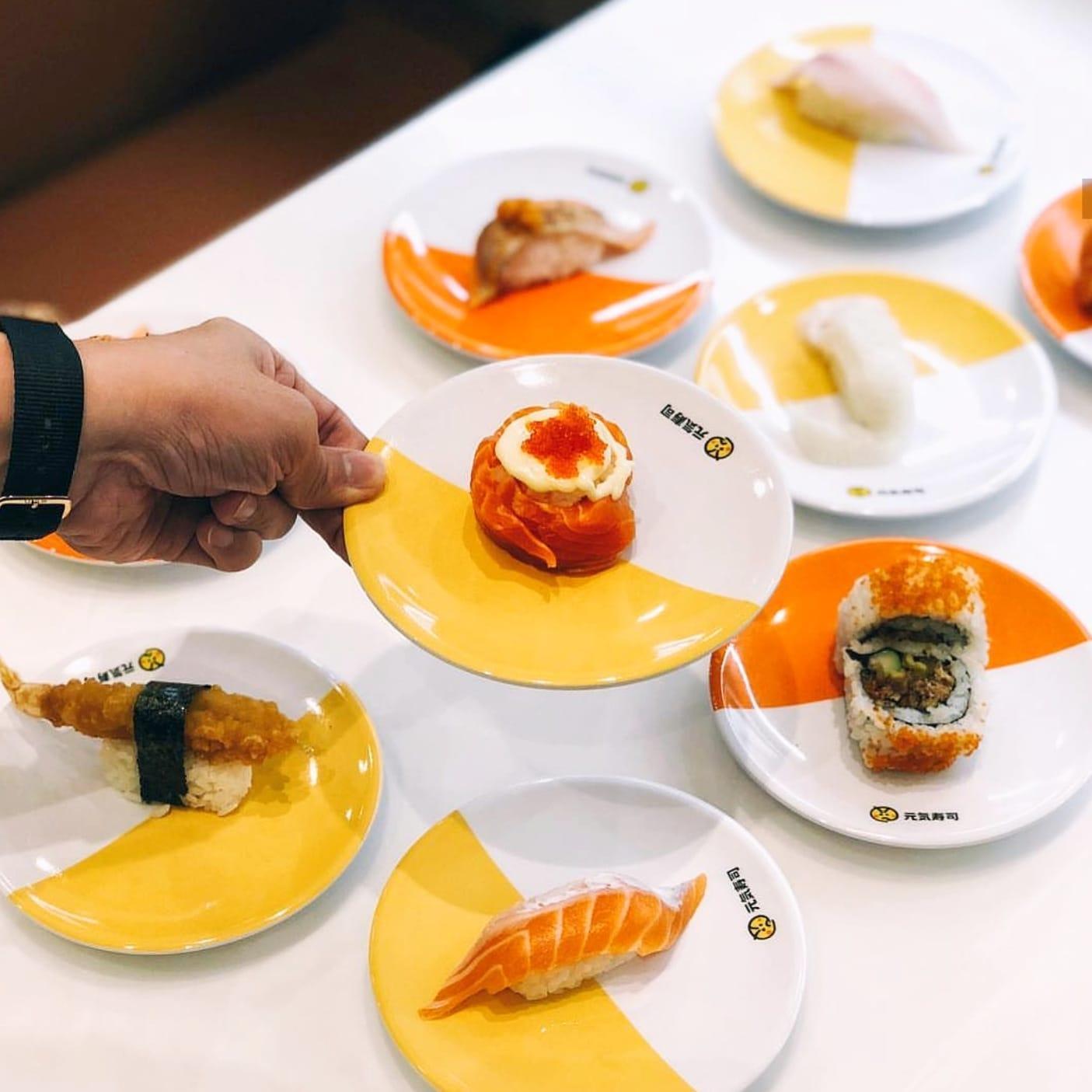 Genki Sushi at Suria KLCC is unlike any Genki Sushi restaurant you've visited. Decked elegantly in blonde wood and ambient lighting, the interior is decidedly premium and exclusive only to the restaurant at Suria KLCC and with the uniqueness of tech meets sushi that Genki Sushi is famous for, promises a dining experience unlike any other!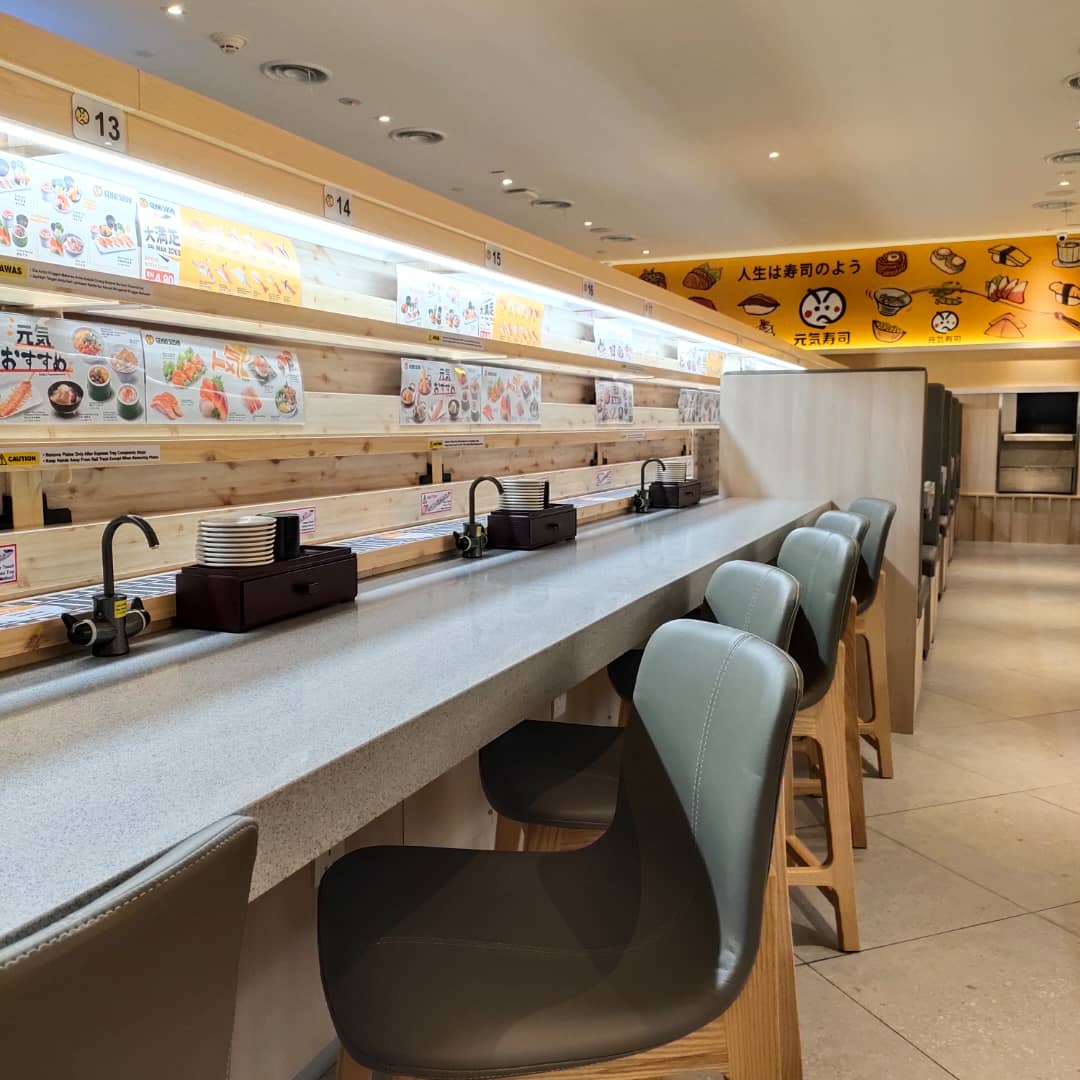 Genki Sushi was established in 1990 and listed on the Tokyo Stock Exchange in 1991, expanding around the world in 1992 with outlets in locations including Hawaii, Kuwait, China and Australia. Its spirit of innovation has seen the sushi chain employing at the forefront of technology, keeping up with new developments to ensure their delicious brand of sushi arrives at the diner's table fresh.

Kaiten
The story begins with a young Japanese sushi chef, Fumio Saito, whose Kaiten or 'Revolving' innovation of sushi on a conveyor belt was invented in 1968 and is still practised to this day.
Kousoku Express Train
Genki Sushi is the first to employ the innovative Kousoku Express Train service. Your selection of sushi comes freshly prepped upon ordering and is delivered to your table via Kuosoku Express Train in mere minutes!

BYOD (Bring Your Own Device)
For even more seamless ordering, you can now place your selections right on your mobile device with Genki Sushi's Bring Your Own Device.
A Delicious Variety
Of course, the technology is meant to bring the best, freshest and most delicious sushi to the diner. Genki Sushi's signature Dai Man Zoku series is a firm favourite with regulars and includes Salmon Belly Sushi, Maguro Sushi, Engawa Sushi, Aburi Garlic Butter Akaebi Sushi, Unagi Sushi and Wagyu Sushi. The series offers larger sized ingredients, bigger value and a satisfied palates every time! The restaurant also offers many more varieties from its premium range to seared sushi, sashimi, hand rolls and more.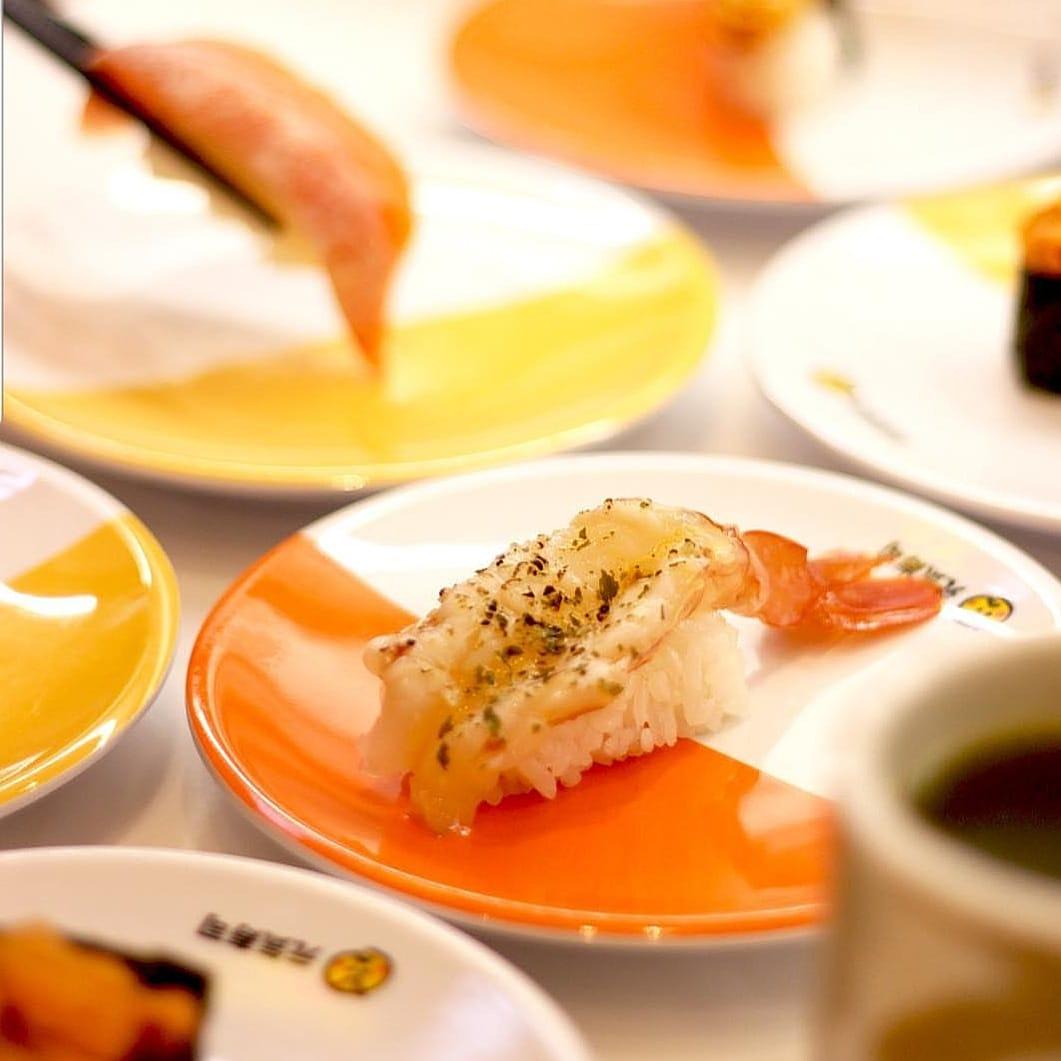 WIN A FREE Genki Sushi meal when you answer this question correctly in the comment box of the Genki Sushi post on Suria KLCC's Facebook Page only. Do remember to Like and Follow the page as well. Correct answers are drawn randomly. Good Luck!
Question: Name two interior aspects of Genki Sushi at Suria KLCC.