It's the New Year! As the adage goes, the law of attraction comes to those with a positive attitude. With a little help from our Beauty friends and these limited-edition festive collections, you can now amp up your look (and luck). All you need is a slick of lipstick, a stroke of eyeshadow and blush, and your daily skincare regimen to feel on top of the world. Good things will naturally follow.
Look Fabulous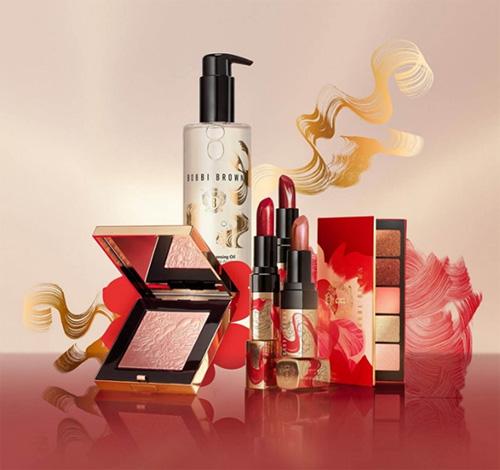 Whether gathering online or in an intimate group, be sure to enhance your natural beauty for a fresh, new outlook. Bobbi Brown's Stroke of Luck Lunar New Year Collection with its limited edition floral packaging by illustrator Cecilia Karlsted highlights its Stroke of Luck eyeshadow palette is natural hues and alluring textures while the Luxe Metal lipsticks are ready to herald good fortune. The popular highlighting powder comes pressed into the shape of flowers.
Rosy Outlook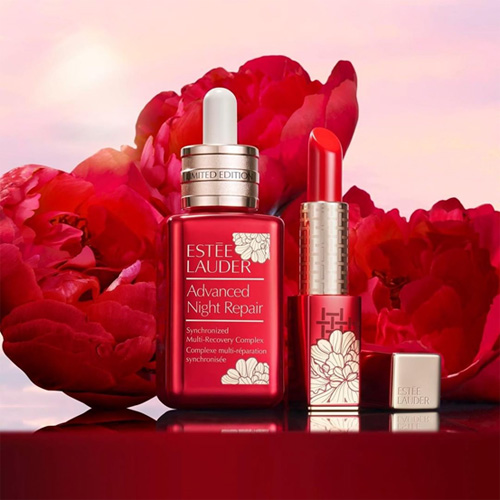 Be sure to stick to your skincare regimen in the run up to the New Year. Estee Lauder's Limited Edition Lunar New Year collection includes Red Advanced Night Repair Synchronised Multi-Recovery Complex in an exclusive red-and-gold packaging. As an extra treat, the collection includes the Red Pure Color Envy Sculpting Lipstick, also in the same gorgeous packaging.
Get Zoom-Ready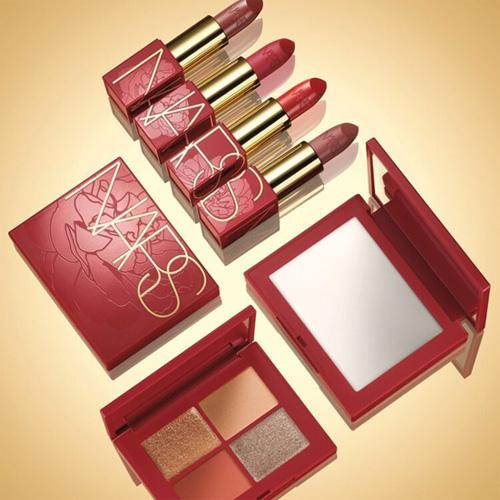 Try putting on some lipstick or having a made-up face for an instant pick-me-up. The new Nars Lunar New Year 2021 collection has everything to get you ready – quad eyeshadow with matte, shiny satin and three-dimensional glitter in soft petal-like shades; lipsticks in your favourite colours with passionfruit and moringa oils; Nars' go-to light reflecting setting power in a special mirrored compact.
Be Confident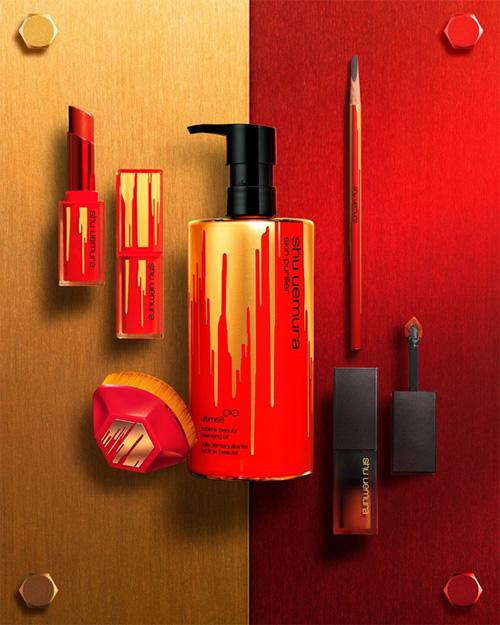 Let the New Year herald new confidence for you. Give yourself a beauty boost with Shu Uemura's Iron Reds Collection with its bold, exciting packaging. The collection includes Rouge Unlimited Lacquer Shine Metallic lipstick, Shu Uemura's famous Hard Formula eyebrow pencil, Petal 55 brush and the brand's signature Ultime8¥ sublime beauty cleansing oil.