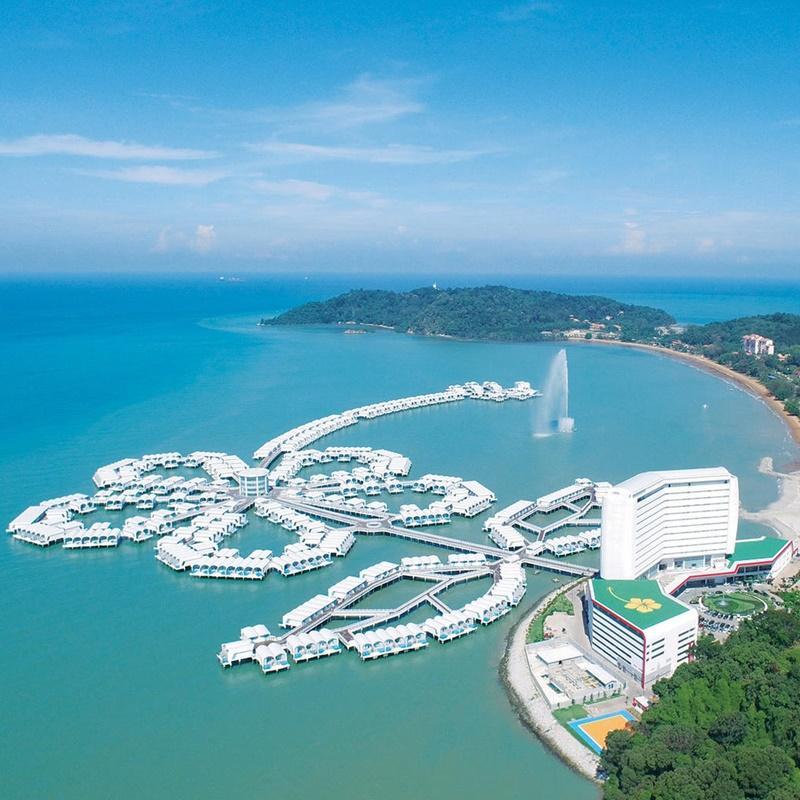 With the start of a new year, it's time to start planning for holidays on your long weekends in advanced. Here are four breathtaking sights & locations in Malaysia that's perfect for quick trips to enjoy with loved ones!
Colmar Tropicale, Bukit Tinggi
With just a 45 minutes drive from Kuala Lumpur, gaze in awe at European architecture! Book a stay at a 16,000 acre mountain range resort modelled after a French town from the 16th Century, be adventurous with activities from horse riding, paintball & flying fox!
Carry all you need in a polished prodUCKtive bag adorned with a twilly scarf for a pop of class to match your surroundings in style, available at dUCK!
Sasaran Beach, Selangor
Where the sky meets the Earth, take a day-trip to Sekinchan to experience the replica of Bolivia's famous "Sky Mirror "Salar de Uyuni salt flat. Plan your trip prior as the beach will only appear when the tide is low.
Stay cool under the mid-day heat & humid seabreeze in a breathable and quick-drying fabric top with Own The Run Tee available at Adidas.
Desa Dairy Farm, Sabah
Take a flight out of the bustling city & into rolling fields of grassland in Sabah! A dainty dairy farm located at the foot of Mount Kinabalu, you'll find the view reminiscent of New Zealand fields, where Holstein Friesian cows roam free & kids can enjoy delicious milky treats, especially their signature Ice cream & creamy Camembert cheese!
Pair up with your travel buddies in white & orange shades to contrast the green fields and blue skies for the perfect picture, head to UNIQLO for comfortable & stylish apparels!
Lexis Hibiscus, Port Dickson
Opt for the sea on your next holiday at a private & serene luxury resort overlooking turquoise waters of the Straits of Malacca. Book a room from a choice of overwater villas each decked with a personal pool for a Maldives-like trip!
Dress in Spring styles with Kate Spade's Spring 2019 Collection! Go floral in a fluid midi dress & a waist-accentuating matching belt to bring out your feminine silhouette while watching the sunset over pre-dinner drinks with the girls.