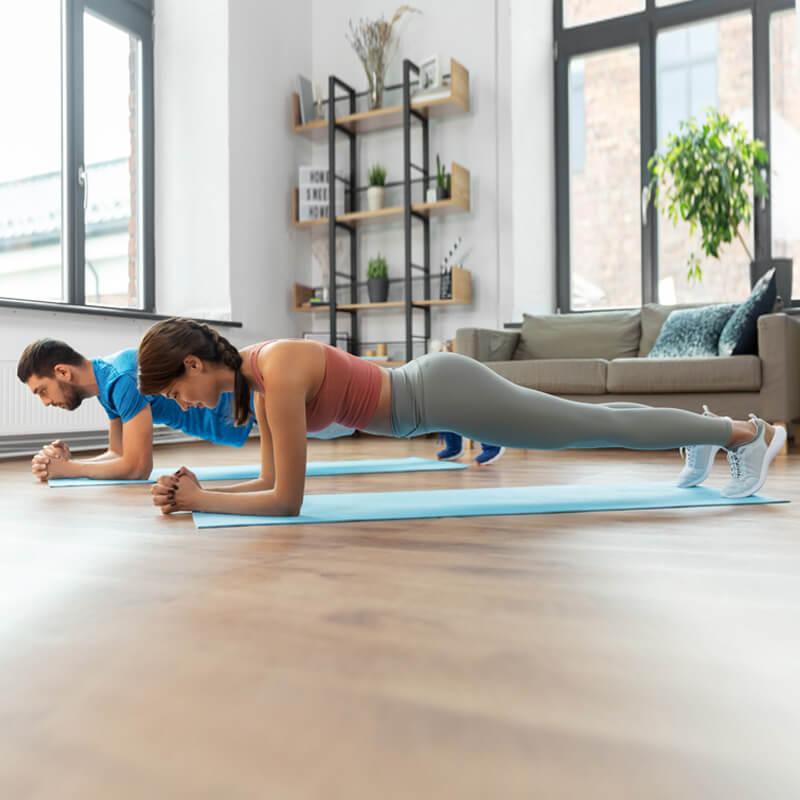 MCO is no excuse to shirk off your exercise routine. The good news for those feeling too lethargic to work out is that it takes as little as 5 to 10 minutes to get the heart rate up and tone those muscles with hardly any effort at all. Exercising at home has its plusses—you won't have anyone annoying you with headphones blaring loud music, you don't have to worry about sweaty handlebars and hygiene and you can take a shower in the comfort of your abode. Here are some simple though no less effective drills to try!
Glute Loving!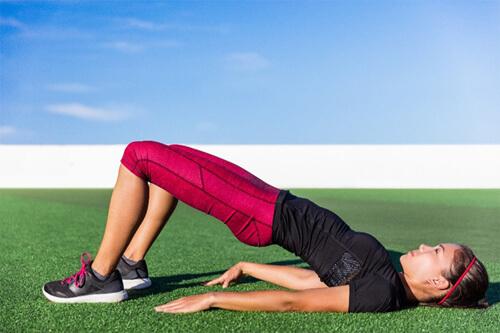 Exercise: Glute Bridges
Works: Your glutes
Level: Super Easy!
Reps: 30 per set up to 2 sets or more, if you're feeling ambitious
How To: No weights are needed in this exercise. Simply lie on your and lift your hips off the ground, holding in a bridge. Bring your hips down and repeat.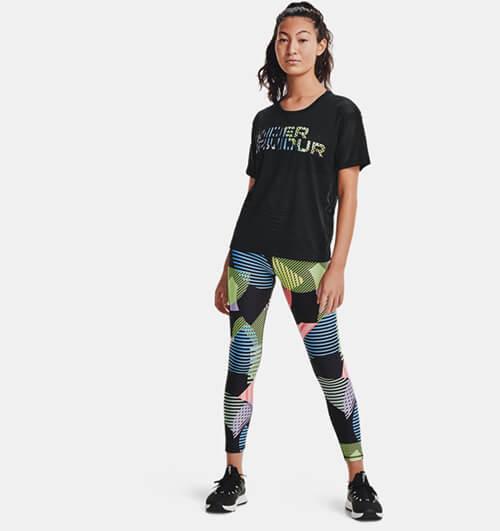 Leggings: Women's HeatGear® Armour No-Slip Waistband Geo Print Ankle Leggings by Under Armour
Burpee Boost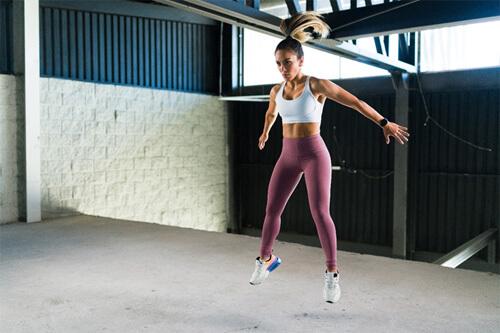 Exercise: Burpees
Works: The entire body—Arms, Chest, Quads, Hamstrings and Abs
Level: Moderate to Challenging
Reps: 10 per set up to 3 sets (or more!)
How To: Stand tall in position then squat so your thighs are parallel to the floor. Place your hands on the floor then kick both feet back to a plank position. Once your feet land in plank, jump back towards your hands, then jump up into the air and squat down for the next rep.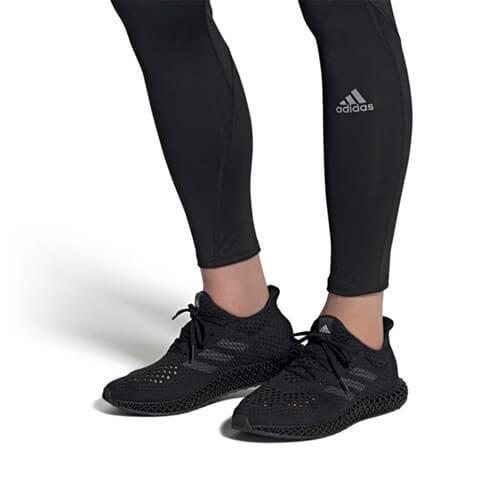 Shoes: adidas Future 4D shoes
Back Builders
Exercise: Back Extensions
Works: Your upper and lower back
Level: Moderate to Challenging
Reps: 3 per set up to 3 sets.
How To: Lie flat on your stomach with legs straightened behind you. Place your elbows on the mat. Slide your shoulders down then lift your upper back ensuring that your hips are firmly pressed into the mat. Remember to keep your head and neck neutral. Hold for a few seconds then repeat the exercise, holding incrementally each time.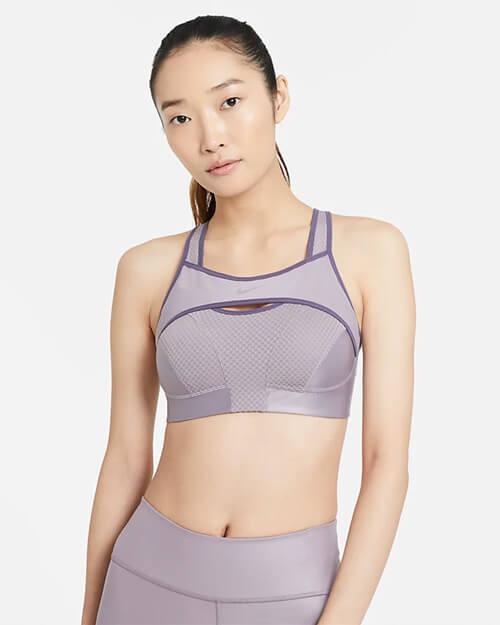 Sports bra: Nike Alpha UltraBreathe
Ohmazing Grace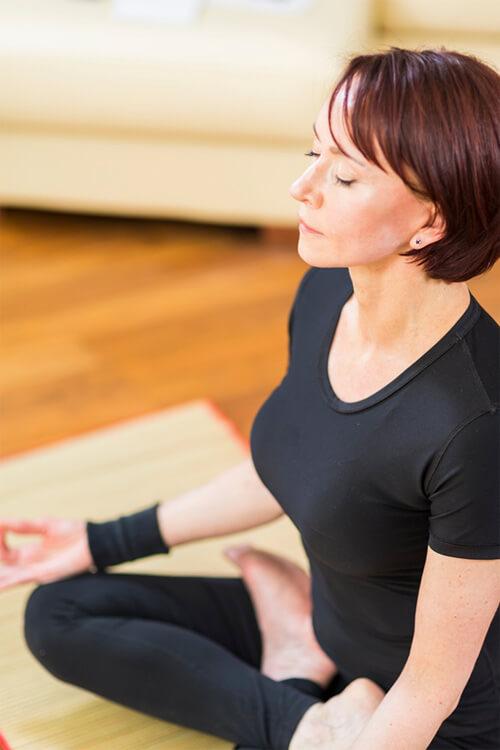 Exercise: Counting Meditation
Works: Your pituitary gland
Level: Super easy!
Reps: As many times as you want throughout the day!
How to: Sit cross-legged on a mat or meditation pillow. Close your eyes and casually train your focus to a point between your eyebrows, this would be where your pituitary gland is located. Keep a calm, relaxed countenance, there is no need for force and frowning. Then simply start counting in tens up to 120. Once you're finished, open your eyes and instantly feel refreshed and rejuvenated!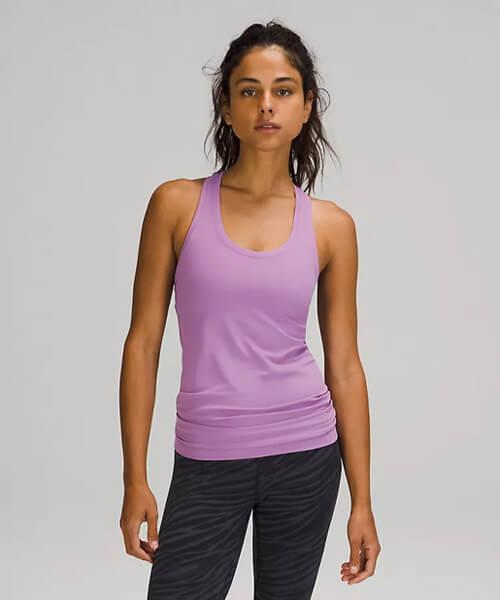 Tank top: Cool Racerback Tank Top Nulu by lululemon.