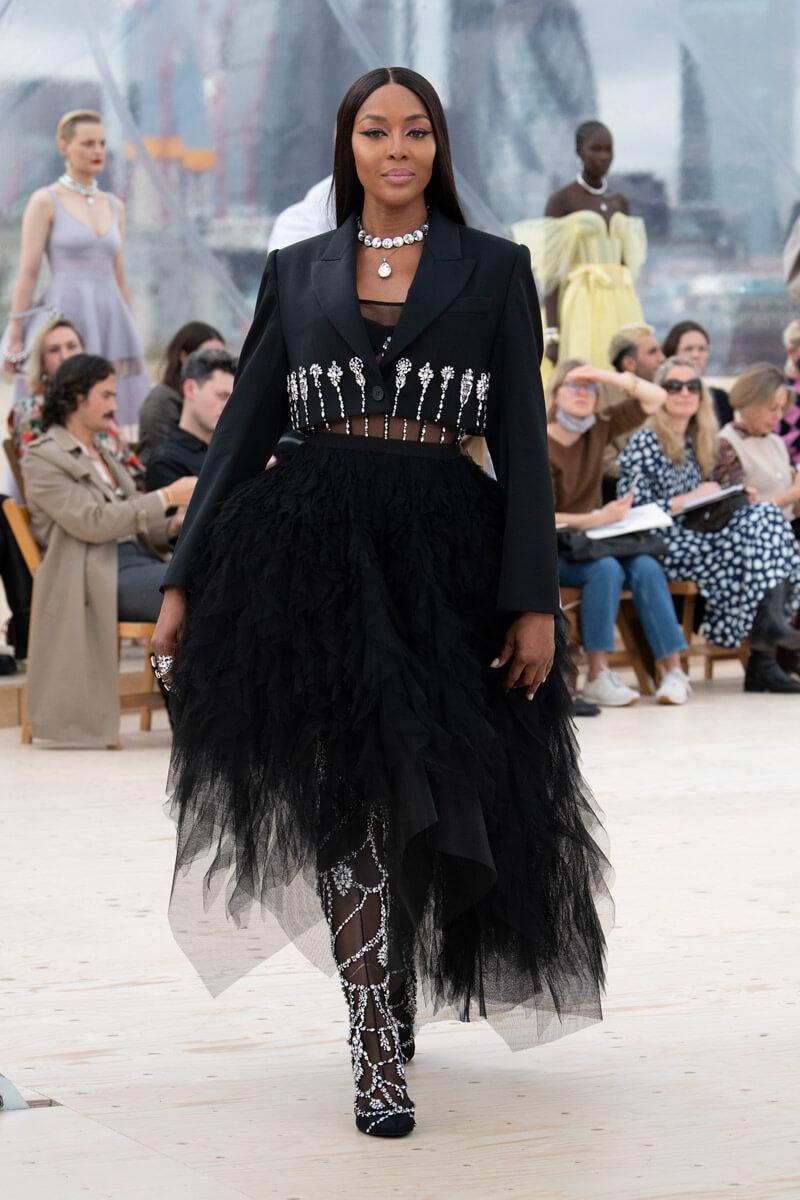 Rediscovering her love for London, Alexander McQueen's creative director Sarah Burton revealed their latest Spring/Summer 2022 collection, inspired by storm chasers.
"I love the idea of the McQueen woman being a storm chaser, of the qualities of storm chasing uniting the passionately individual community of characters wearing the clothes. They inhabit the same universe and the clothes are inspired by and made for them. Storm chasing is not only about the beauty of the views but also a sense of mystery and excitement – about embracing the fact that we can't ever be sure of what might happen next. To give up control and be directly in touch with the unpredictable is to be part of nature, to see and feel it at its most intense – to be at one with a world that is bigger and more powerful than we are." – Sarah Burton, Creative Director.
Discover the collection in store.