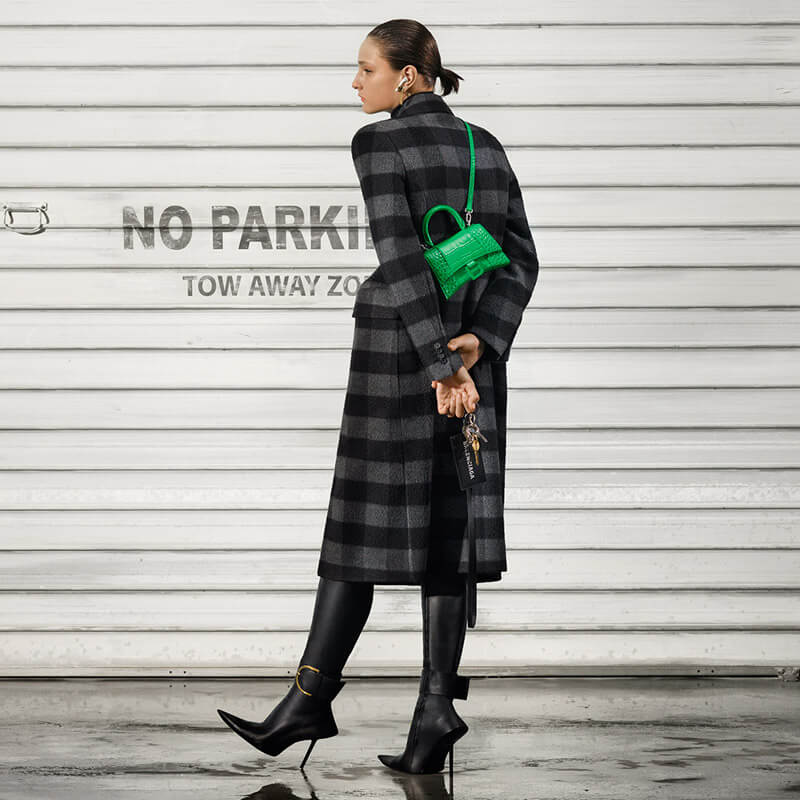 Showcasing a series of portraits and still images by American art photographer Katy Grannan. These visuals featured an eclectic club of people that represent the brand: Justin Bieber, Isabelle Huppert, and friends that have individually modeled for multiple Balenciaga runway shows.
Each model wears a Balenciaga wardrobe consisting of ready-to-wear and accessory styles that carry over for multiple seasons. Iconic items such as the Hourglass and Neo Classic bags express some of Balenciaga's consistent themes.
Featured products also include the latest offerings from the Winter 21 collection, such as Le Cagole, Downtown, Bistro and Runner.