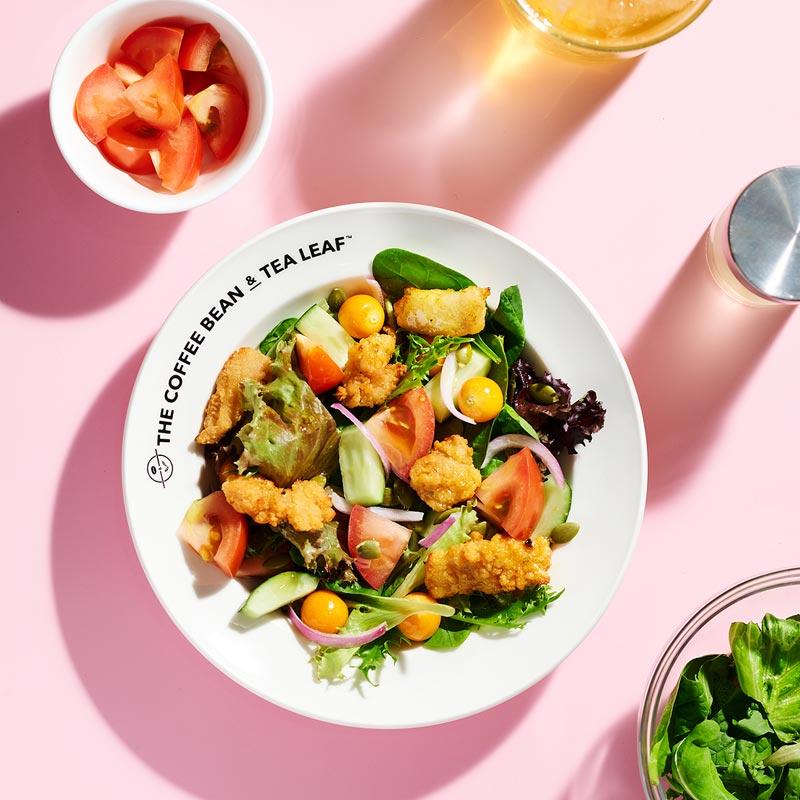 Debuting two new drinks, the Matcha Strawberry and Matcha Hazelnut this July, taste the sweet pairing of strawberries and matcha or nutty decadence from the hazelnuts.
Paired with the new must-haves from their summer menu such as, Poppin' Summer Salad, Salmon Mushroom Pizza, Spicy Chicken Bagel Bun and some sweet treats you can't miss such as the Pink Duchess, elegant combination of strawberries, white chocolate & pepper biscuits or the Salted Mocha Baron, a tasty combination of both mocha and cheese.
*Cakes are available in a slice, petite or whole for takeaway and delivery.