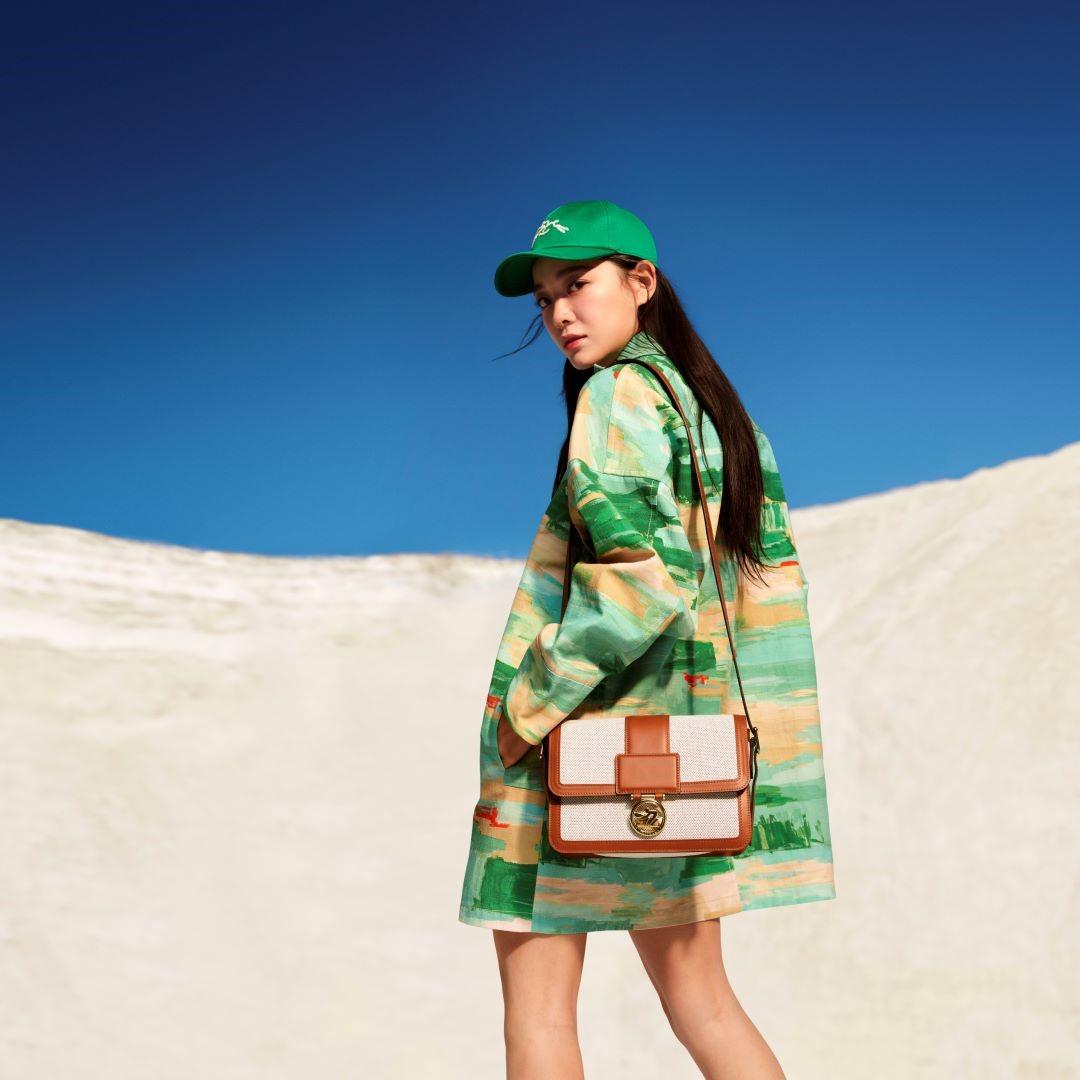 BOX-TROT: FROM BOLD TO BOHEMIAN
With spring in the air and summer on the way, the Longchamp woman steps out with her Box-Trot.
This most elegant and Parisian of It-bags accompanies her vibrant allure to perfection with its distinctive, feminine design. Its sleek, structured lines and smooth, subtly patinated calf leather spotlight Longchamp's artisanal savoir-faire and complement every look, from relaxed to refined.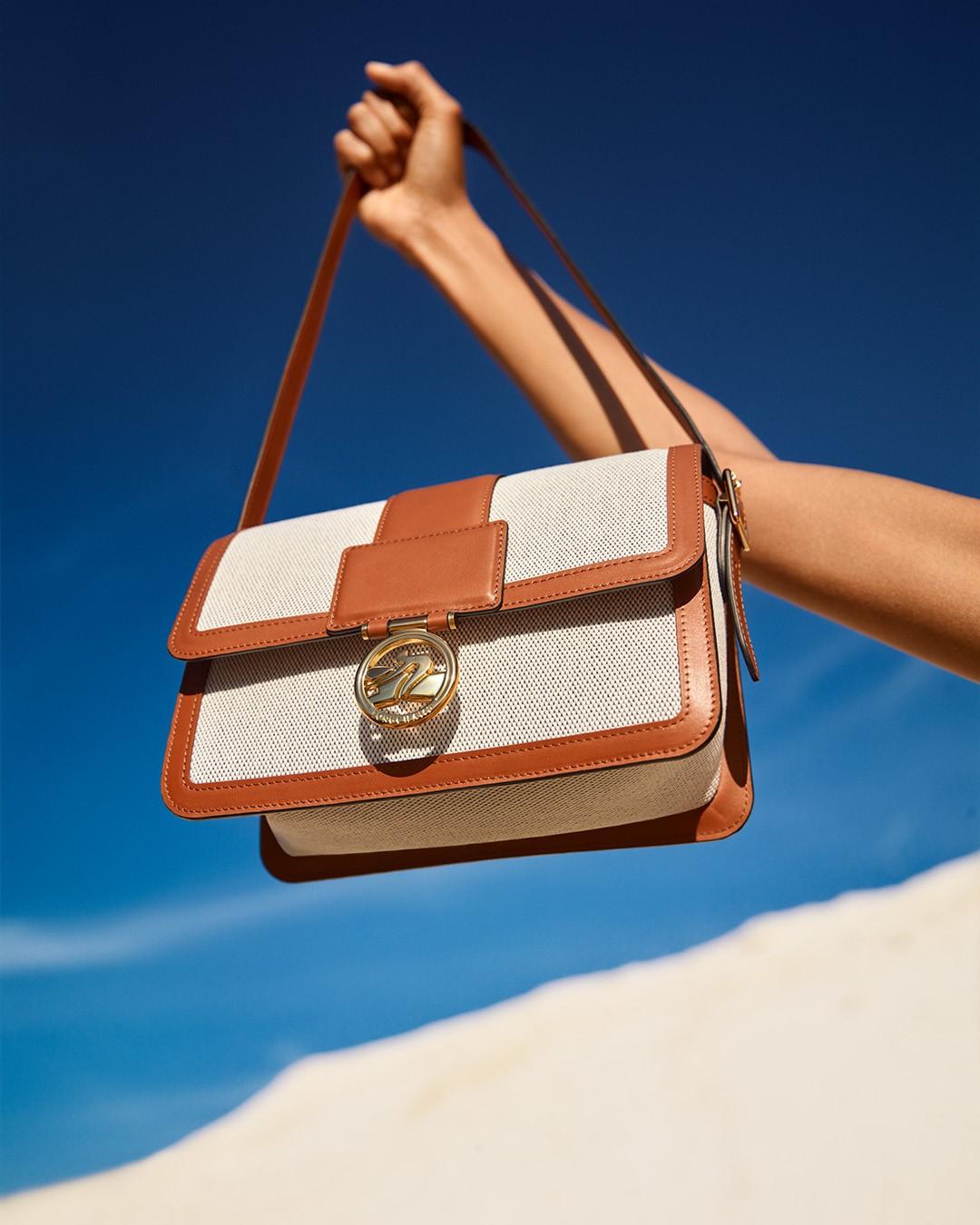 With its palette of pop-to-pastel shades, the Box-Trot takes up the season's Glamping theme. In pale pink or in natural with multi-colored details, it accompanies chic, bohemian looks. Wearing a long cotton dress and clogs, with her Box-Trot slung across her body, the Longchamp woman revels in a sense of lightness and freedom of movement. When she rides her bike through city streets, the bag's canvas and leather version – so Parisian in spirit – weaves with her in and out of traffic.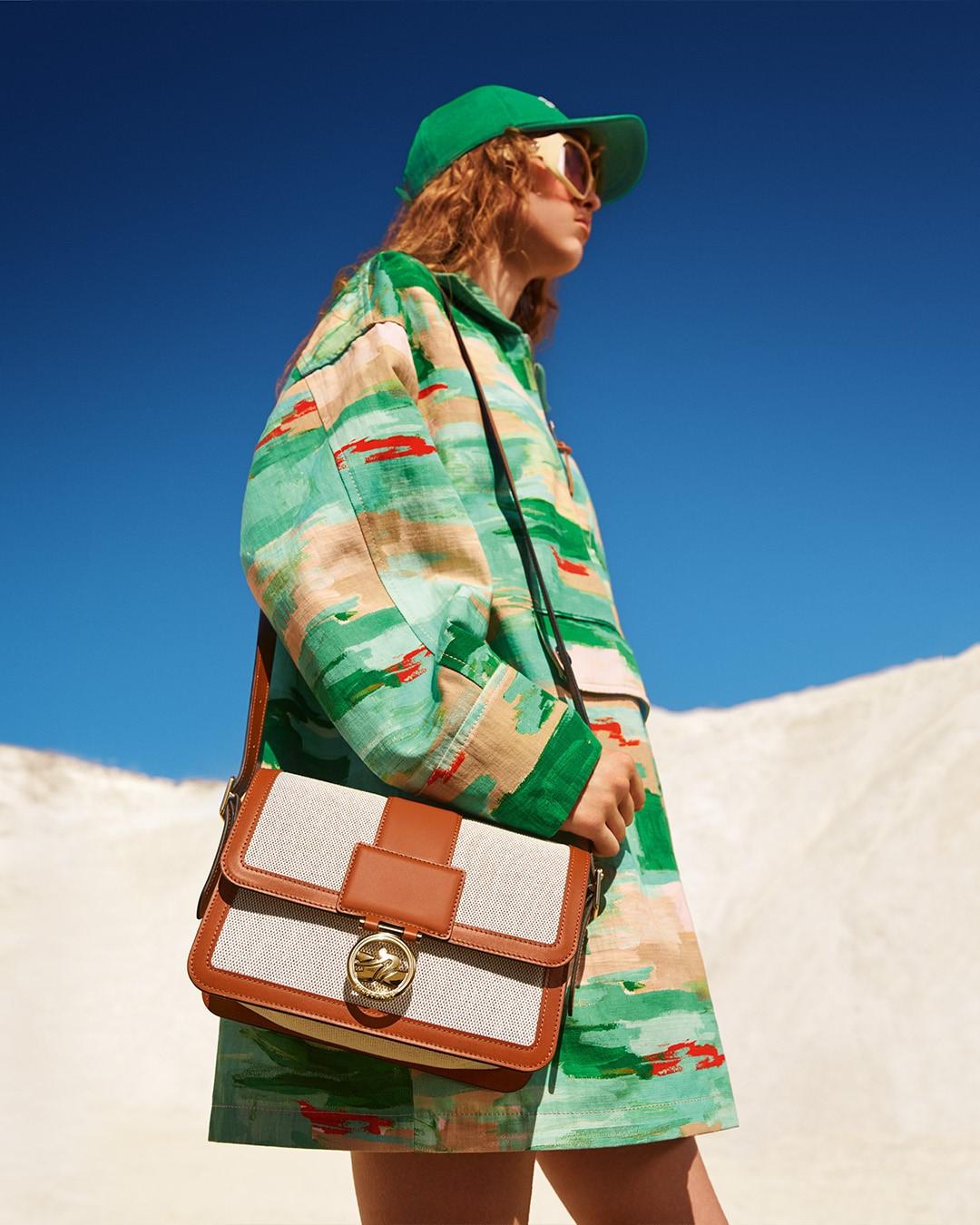 In vibrant brights, the Box-Trot expresses its zest for life. Fresh, mouth-watering shades of candy and lemon are signed with a tonal racehorse medallion, while an orange version is complemented by the same accessory in gold-tone metal. Worn cross-body, the Box-Trot brings flair to an ice pop on the beach, energy to a dance under the stars in a swirling crepe dress, and impact to an otherwise understated silhouette.

Check out the collection at Longchamp, Level Ground.