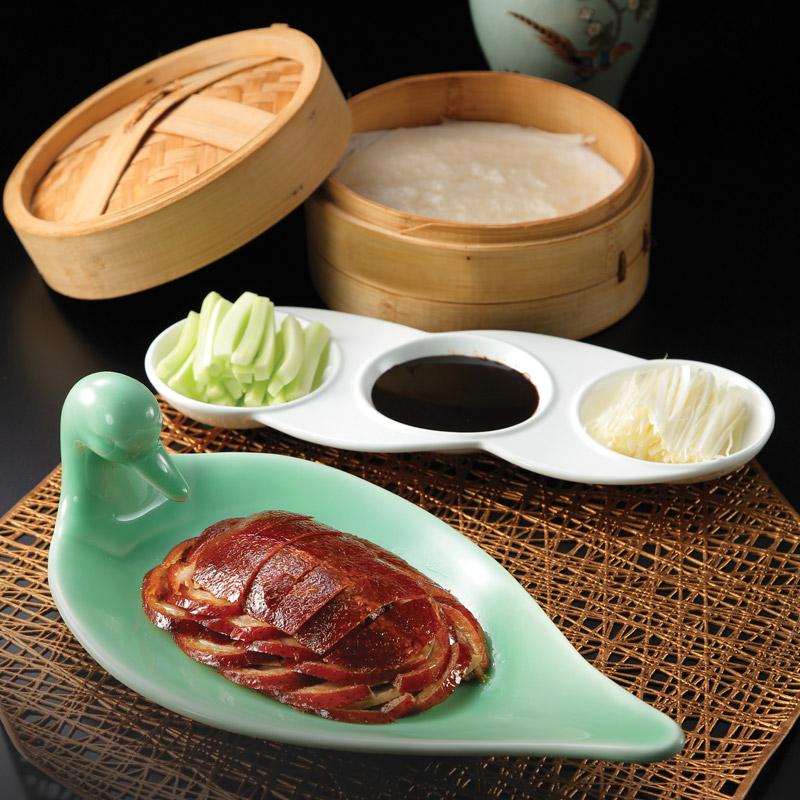 Ren is the latest addition to Suria KLCC's smorgasbord of culinary delights! Much thought has been put into its moniker with its name is derived from the Mandarin Rén which means 'people'. Its logo featuring a dumpling cleverly has the restaurant's name in Mandarin as its "roof" while the dumpling itself symbolizes 'Home'.  The restaurant aims at bringing its diners a unique 'home away from home' dining experience so patrons can feast on traditional Chinese cuisine while enjoying the restaurant's sleek, modern interior. Ren's menu specialises in pork-free Shanghai and Xinjiang cuisine specially prepared by chefs from Xinjian, China. Here's what to look out for when you're at Ren.
PEKING DUCK
Ren's signature dish is its Peking Duck. The restaurant has mastered the art of the heritage dish, employing new, innovative culinary methods, ensuring that the roasted ducks are plump with sweet, juicy flesh while its golden skin crackles with crunch and flavour. An added bonus is that Ren's ducks are low in fat which would delight health-conscious diners.
SAVOUR IT!
With a pair of chopsticks, select a slice of duck meat and crackling, putting it on to the wrap alongside other condiments such as the hoisin sauce, mustard, spring onion and more. Roll the wrap before eating.
STEAMED AUSTRALIAN BEEF DUMPLINGS
The restaurant's house specialty is its exquisite Steamed Australian Beef Dumplings. The dumpling wrappers are made with Canadian high gluten flour, then filled with the perfect mix of Australian minced beef, grated ginger and beef aspic before being meticulously hand-folded into 18 pleats and steamed.
SAVOUR IT!
Delicately place the dumpling on a spoon with your chopsticks. Nibble on the wrapper and sip the rich beef broth. Then add vinegar and julienned ginger to heighten the taste of the dumplings.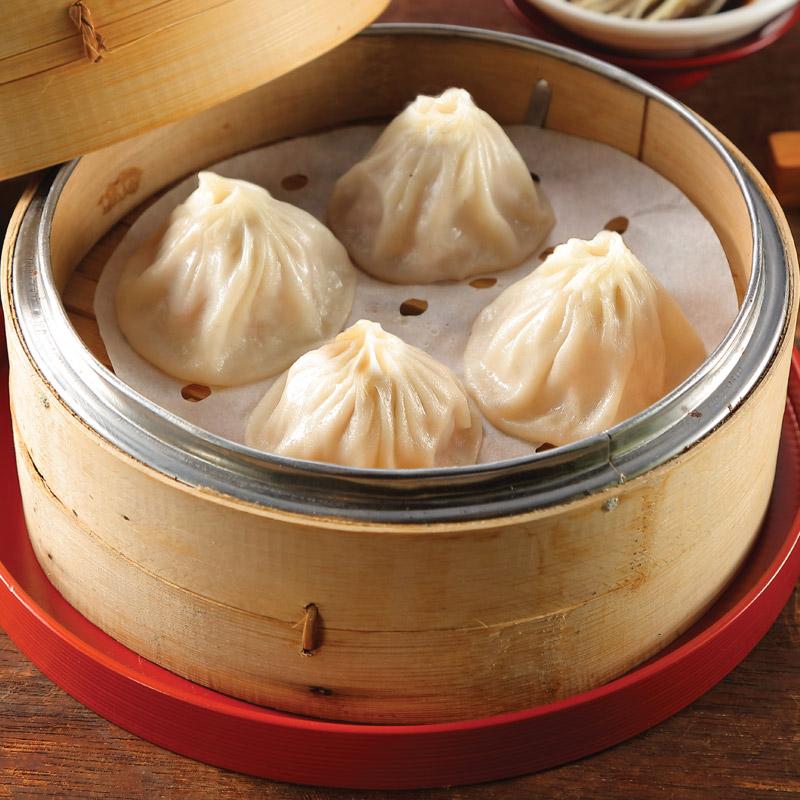 QIANLONG STEWED GAROUPA TAIL
Named after the great Emperor Qian Long whose favourite this dish was, the stewed garoupa tail is tender, having been stewed to perfection with the chef's special supreme sauce.
SAVOUR IT!
Try it with the accompanying youtiao for a contemporary twist.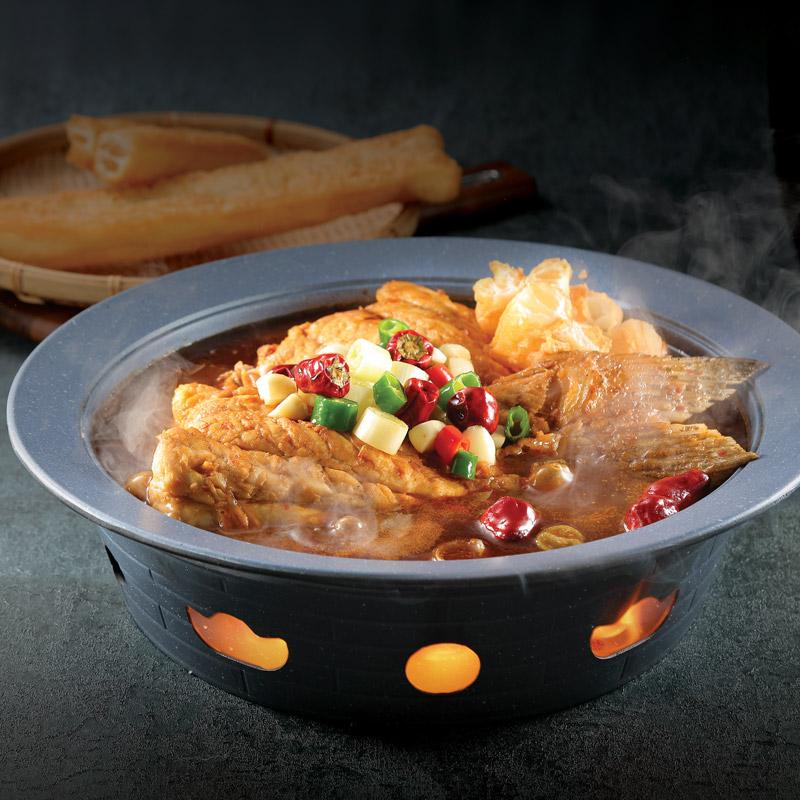 XINJIANG GRILLED LAMB CUTLETS
Choice, imported New Zealand lamb cutlets are carefully selected and seasoned with chilli and cumin, then hang roasted in the oven for a deep, intense richness.
SAVOUR IT!
So good, you can even have it on its own!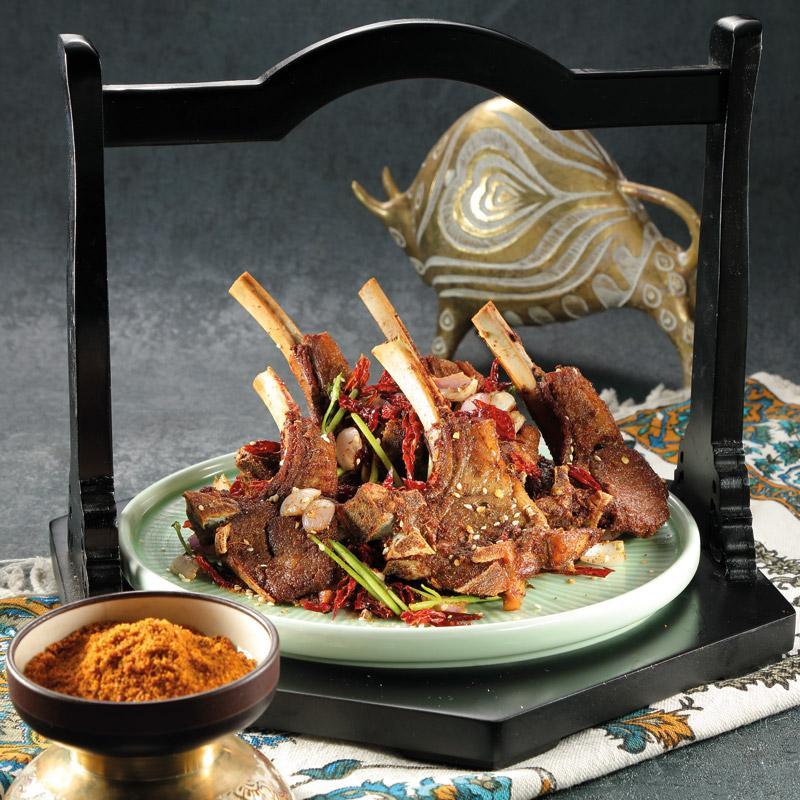 "Ren" is located at Level 2, Suria KLCC