Whether virtually or under one roof, we can still celebrate Chinese New Year and usher in a stronger, more robust year with a round of Yee Sang to lou (or toss, in the Cantonese dialect.) You'd be surprised to know that this lucky salad is a wholly South East Asian creation but is fast gaining popularity in China. Be sure to make your salad toss as high as you can and get as boisterous as you want when wishing for good fortune, health and happiness! Our eateries at Suria KLCC are keeping the New Year spirit up with plenty of Yee Sang offerings whether in its original incarnation or with more elaborate arrays. Take away in individually packed boxes for freshness, assemble them at home (be sure to have your extra large platter and longer chopsticks ready) and—voila! You're good to go!
Huat's Up!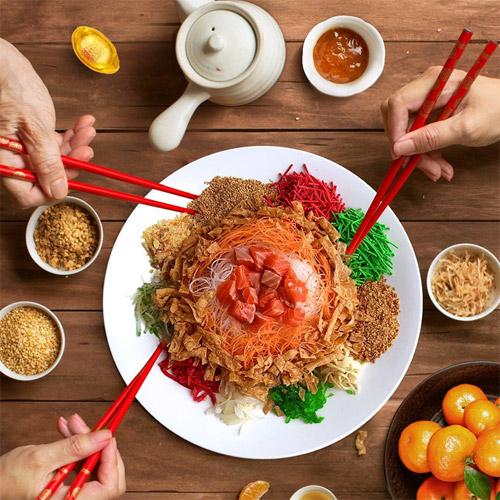 The Fish Bowl's Prosperity Yee Sang is freshly prepared with all the necessary accoutrements and topped with fresh, hearty salmon. The Yee Sang comes in handy, gold packaging, and makes for a lovely gift-to-go too!
Keep Ong Going!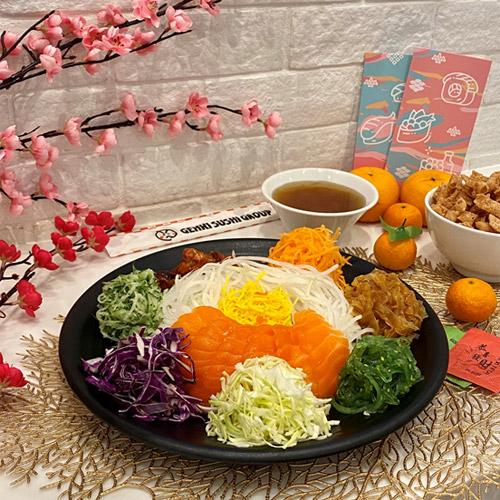 Get your Yee Sang game on with Genki Sushi's Genki Yee Sang. The good folks at everyone's favourite sushi restaurant at Suria KLCC have thought of a large portion to suit 6-8 pax while a small portion suits 1-2 pax!
Niu Year Luck!
Try Madam Kwan's salmon Yee Sang, in batches for 4-6 or 8-10 pax. Madam Kwan's reputation for fine local cuisine means your Yee Sang will be coming to you fresh and ready to toss!
Live Long And Prosper!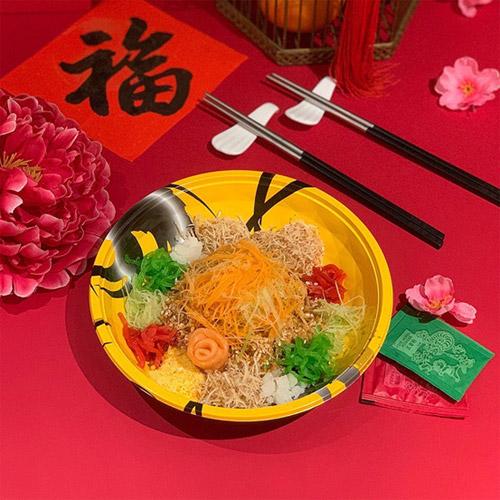 Din Tai Fung adds a smokey twist to their Yu Sheng, with their Smoked Salmon Yu Sheng. Its wonderful arrangement of shredded carrot and white radish, pomelo, crispy yam strips and Norwegian salmon is topped with a delectable plum sauce! Available in standard (2-3 pax) or deluxe (4-6 pax) sizes.
Bring Luck Home
The eateries mentioned are open for takeaway so you could pack those yee sang home to toss. Visit https://www.suriaklcc.com.my/stores-latest-operation-hours/ for our operating stores' business hours.