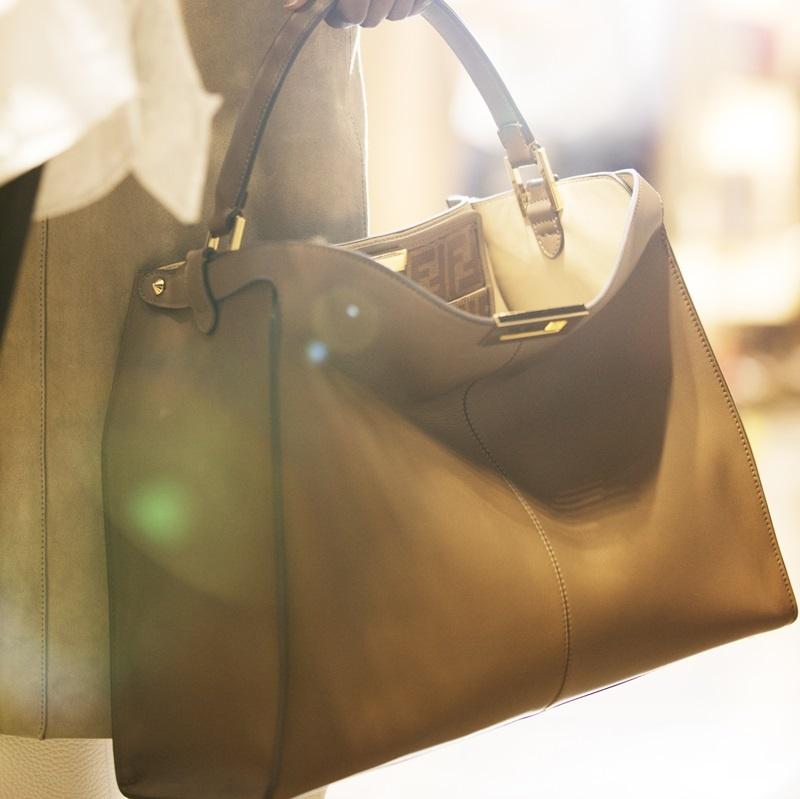 Bags are naturally timeless accessories, no matter the season & style. A great bag brings together your look. This Fall, a playful option of silhouettes, colours and fabrics take center stage!
Versace's Quilted Logo Icon Shoulder Bag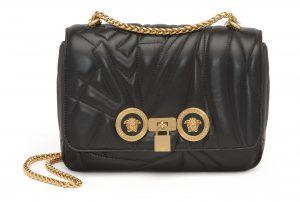 Stun at a formal event with a gold chain-link Versace's Quilted Logo Icon Shoulder Bag in finely quilted leather hanging off your shoulder. The Icon is characterized by the double Medusa medallion lock closure. The iconic Versace Bag, a timeless style crafted in exceptional quality leather
Gucci's Globe-Trotter GG Beauty Case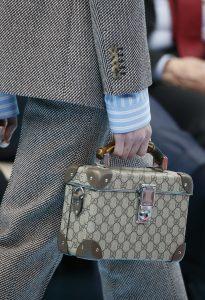 Completed with a bamboo handle, the Gucci Globe-Trotter GG Beauty Case is shown on the Fall/Winter 2918 collection. A special collaboration with Globe-Trotter, a luxury travel lifestyle brand established in 1897. Globe-Trotter's travel accessories are refashioned in the emblematic GG motif.
Fendi's Peekaboo X-Lite Brown Suede Carry-All Bag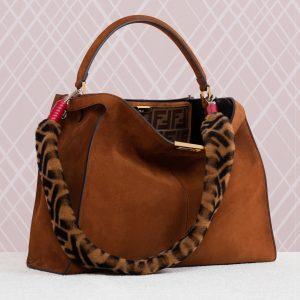 Stay on the go with all your essentials in Fendi's 10th Anniversary iconic Peekaboo bag . Introducing the Peekaboo X-Lite – Soft, lightweight with handbag with a spacious suede interior compartment and a flat pocket attached. Comes with a shoulder strap and top handle to suit any endeavor.
Prada Elektra Studded Top Handle & Crossbody Bag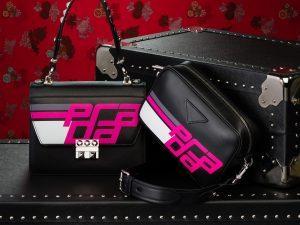 Add a dash of neon pinks on black calf leather with Prada Elektra Top-handle & crossbody bags, with details inspired by the female comic book hero. A sleek silhouette with a narrow width and flap with metal studs on the handle to express a contemporary charm.