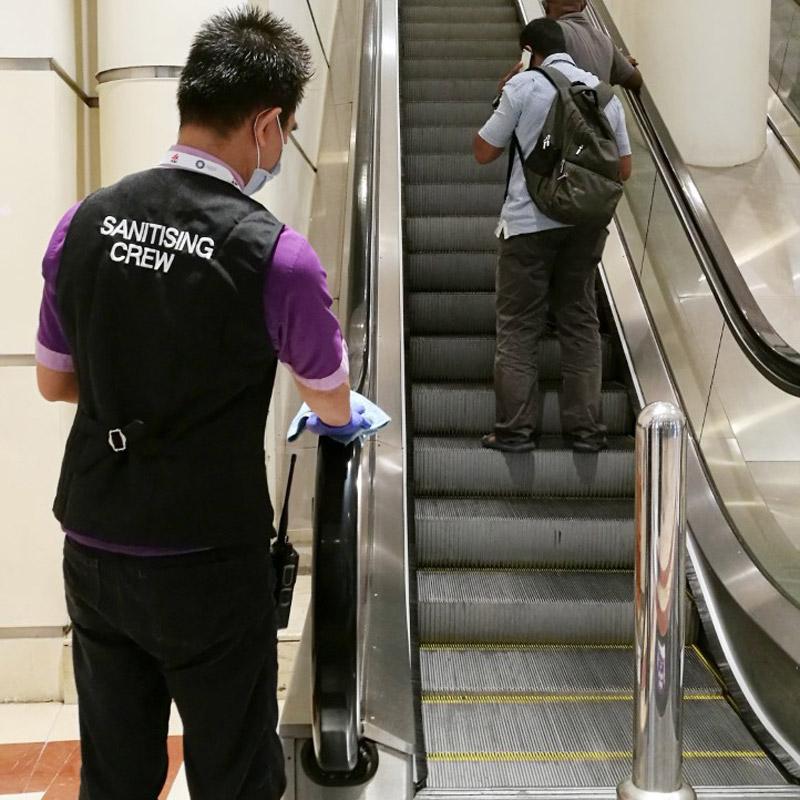 At Suria KLCC, your health and safety remain our top priority. We are committed to safeguarding your safety each time you visit so you are better able to shop with ease and peace-of-mind.
Mask On
Be sure that your mask is put on properly when you enter Suria KLCC and not to be taken off unless you are dining. Never pull your mask down below your chin at any given circumstance as this loosens the elastic and makes you mask less effective.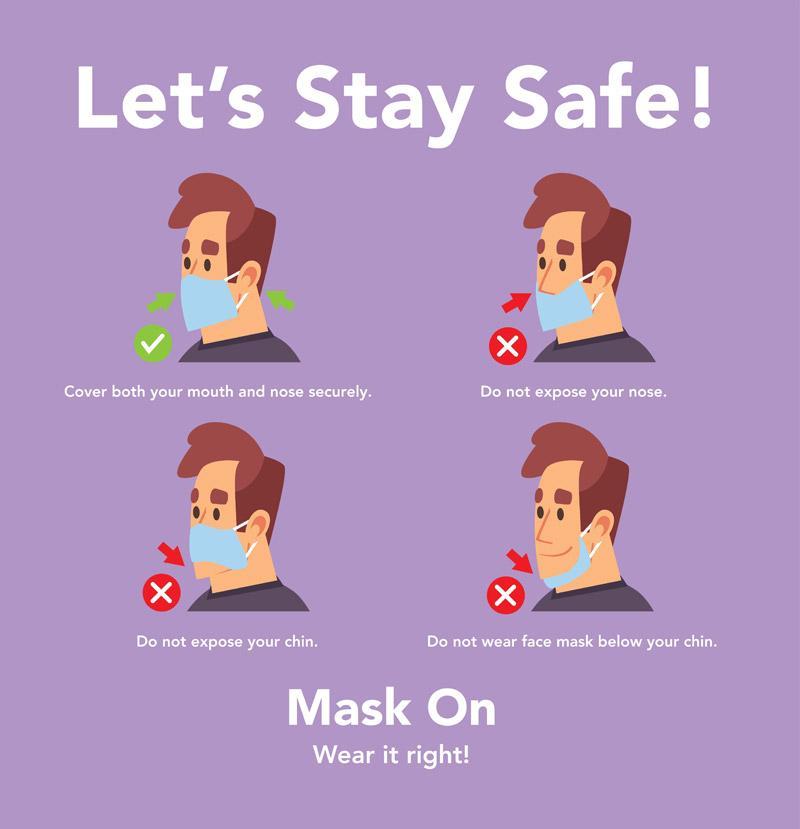 Scan Your Temperature
Suria KLCC is one of the early adopters of thermal scanners. They are located at major entrances, offering a seamless experience for shoppers. Your temperature is automatically taken as part of our SOPs when you enter the mall.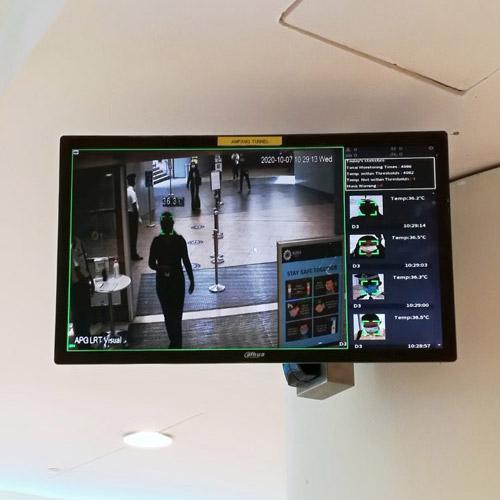 Keep Your Distance
Always keep a 2-meter distance from other shoppers. On escalators, please stay at least 3 steps away from the next person. When in the lift, please ensure a maximum of only 4 people each time.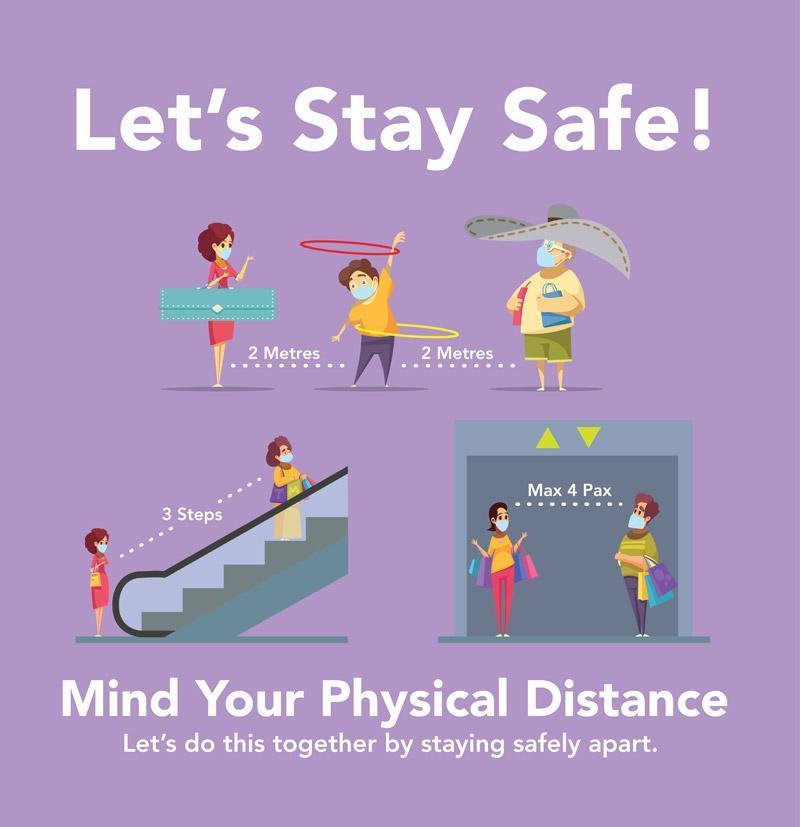 Sanitize! Sanitize! Sanitize!
It's easy to stay safe at Suria KLCC. We have hand sanitisers placed at strategic locations for your added convenience. Do use them as often and as much as possible when you are shopping with us. Our touch points including banisters and handles are also constantly cleaned and disinfected.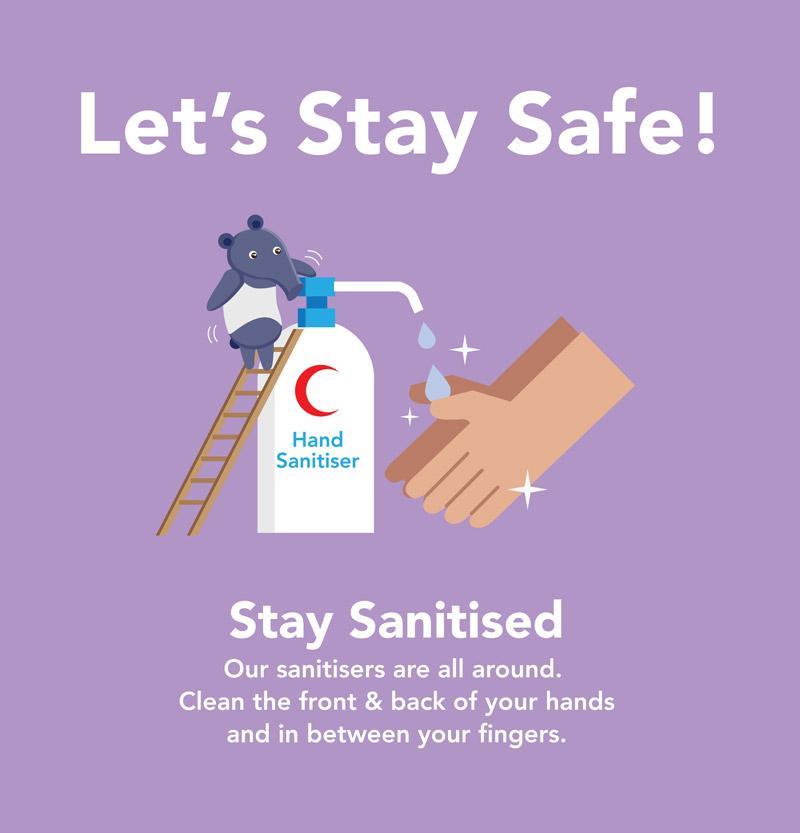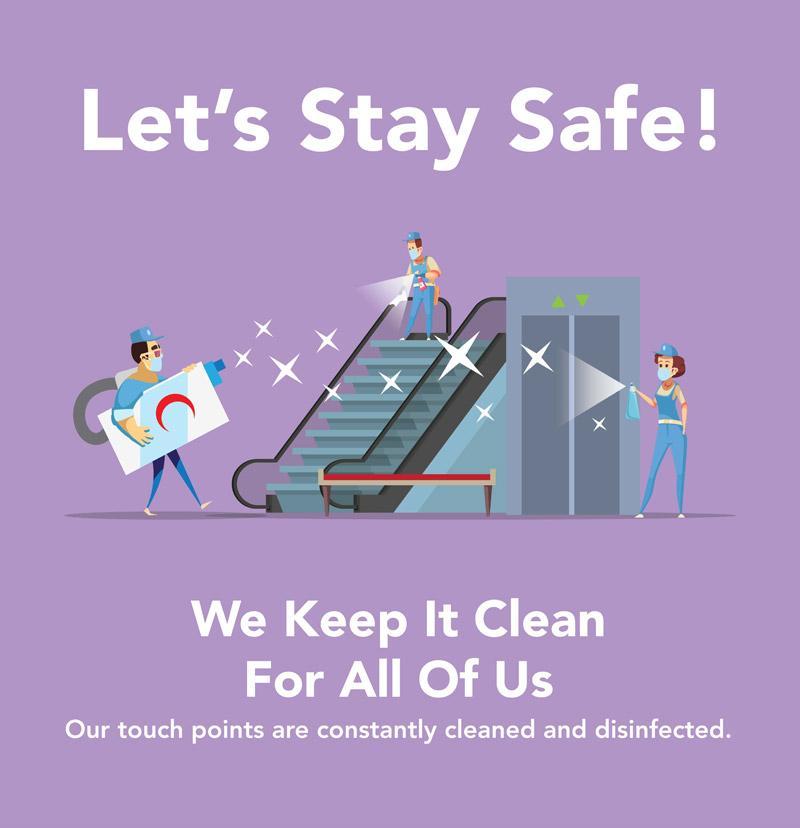 With Our Compliments
A complimentary Essential Kit of a batik-designed fabric mask and sanitizing wipes is given to our shoppers while stocks last. As for the kids, they will each receive a customized child-friendly face shield decorated with fun stickers! As a little pick-me-up, our shoppers stand to receive complimentary flowers while stocks last.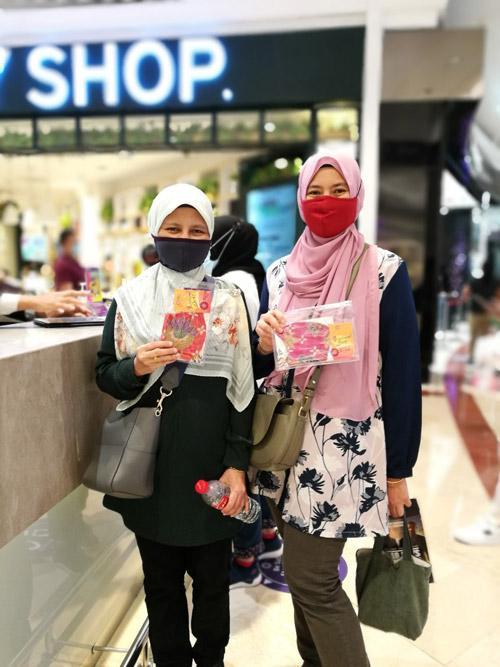 Safety & Security
Our security guards are still hard at work ensuring your visit is as safe as possible.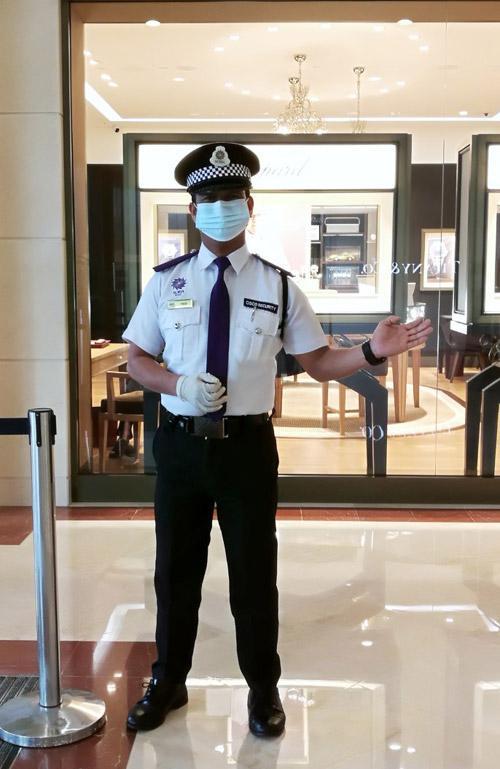 We can flatten the curve again, together! Let's enjoy a safe shopping environment—it's easy when we just follow the safety SOPs.