The beauty of fine jewellery comes from it's sparkle, colour & flawless shine in eye-catching pieces. Discover these exquisite pieces from Bvlgari, De Beers, Chopard and Tiffany & Co.
Inspired by the iconic divas of our time, Bvlgari's Divas' Dream collection embraces Italian femininity through the graceful curves of it's iconic fan motif. Brilliant brightly-hued gem stones dotted with gleaming diamonds, it's a vibrant line of jewellery for women who sparkle in their own right.
De Beers reflects on diamond history through a representation of ancient gods & heavenly myths with the Diamond Legends collection. Four wondrous creations tell iconic diamond stories of Ra, Cupid, Celestia, and Vulcan.
Dubbed as the "Secret Garden", Chopard's High Jewellery reveals the Precious Chopard collection; delicate and precious gems refined with creative emotions & sophistication. This necklace has been crafted from 17 non-oil Colombian emeralds with equally pure flawless diamonds.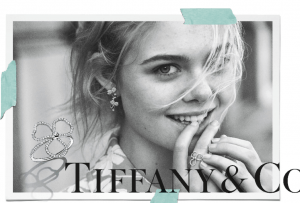 Tiffany & Co turns to nature with Tiffany Paper Flowers™ Collection. Balancing refined femininity with industrial modernity in shapes of abstract flower petals. Exalt true brilliance in this diamond cluster earrings and a diamond open flower ring worn by Elle Fanning.