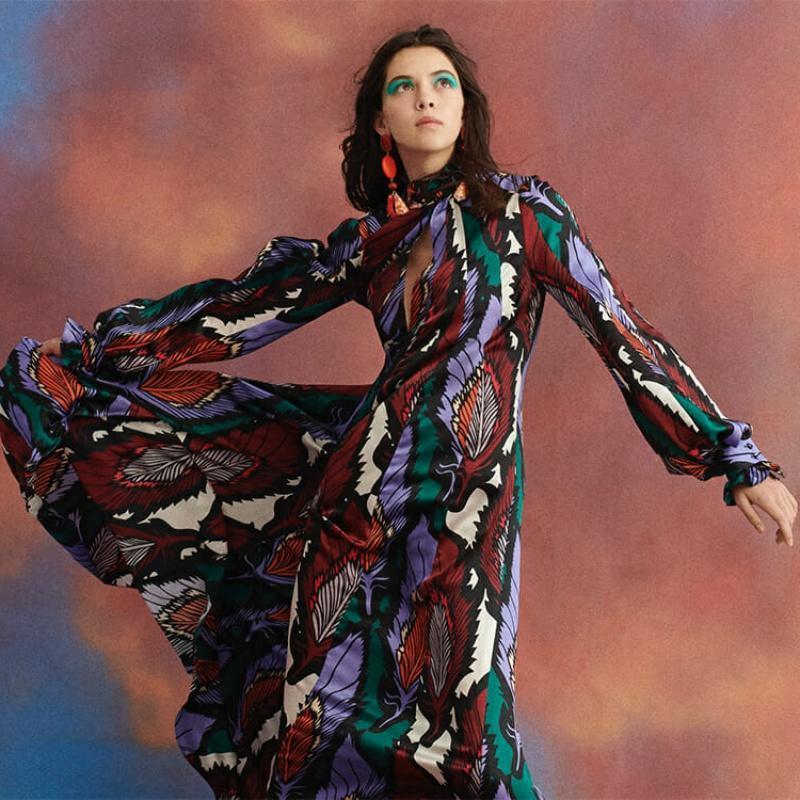 Usher in the fresh year with a fashionable looks infused with positive energy for happiness & success! Find out your lucky colour according to your Zodiac in spring dresses or small accessories to complete your look from DVF, Carolina Herrera, Saint Laurent, Kate Spade & Patek Philippe.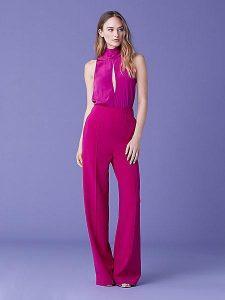 Cut in a luxe satin crepe, DVF's Virginie Sleeveless Jumpsuit is a glamorous one-piece jumpsuit in a deep alluring Kir shade. Peachy and lilac shades are recommended for Dragon, Monkey & Dog zodiacs.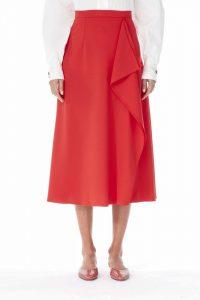 Flow through your days in a straight cut ankle skirt in a cheerful mandarin orange shade from Carolina Herrera's 2019 Resort Collection. Rabbit & Rooster zodiacs need Orange shades in their outfits!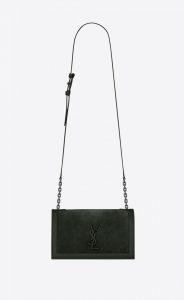 Choose suede and leather motifs in the New Year with Saint Laurent's shoulder strap chain Green Book Bag. Embrace nature in hints of Green for Ox & Snake zodiacs.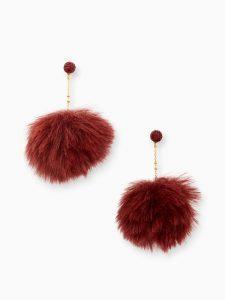 Harmonize glamour with a playful chic character in Kate Spade's Maroon Linear Pouf Earrings. Attract positive energy in eye-catching Reds for the Horse & Boar zodiacs!
Set your pace with Patek Philippe's Twenty~4 Automatic, the first self-winding mechanical ladies' watch in a diamond-set-bezel with a shimmering sunburst metallic finish. A golden watch is worth wearing for Rat, Tiger & Goat zodiacs to have a Golden accessory for good luck!